Go to Trinidad Carnival 2013. Budget, costumes, accomodation, transportation, party tickets, etc! Prepare!
I have recently been made acutely aware of the lack of a search bar on the theme for my blog.  ThinkAkil said this would come back to haunt me and it has:(
I have started getting emails saying that my site is a little difficult to navigate and although they want great info on how to get to and fully enjoy Trinidad carnival they can't find it on Lehwego.com.
To help with this issue I have now added a google search box in the right sided widget bar of every post. I will try to refine it as time goes on.
Todays post is to help those poor souls who have JUST NOW decided that they definitely, for sure, want to go to Trinidad for Carnival  in 2013.  I will be rehashing a lot of my old posts and will try to go through those old posts to make sure the information is updated as needed.

First up
The first thing you will need to do when thinking of Trinidad is decide if you can afford this expensive venture or not.  I have written up a rough budget here.  The prices have changed for some items now that we are much closer to carnival but as a general outline it at least gives you the major items you need to tabulate to make your exact budget.
Once you have decided you can go you need to buy a plane ticket and get a place to stay.  Once you spend the money on these you will be surprised how much more motivated you are to finish the rest of the process (read: those are non-refundable expenses).  Plane tickets get more expensive as time goes on so its best to scoot on over to your favourite airline website and buy TODAY!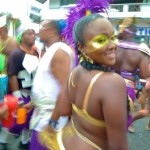 Accomodation can be a more difficult issue.  If you have good friends or relatives in  Trinidad I suggest you kotch there.  Would save you a bag-o-cash.  If not you have the option of a big (very expensive) hotel like the Hilton, small hotels or guest houses (can be more reasonable but often come with house rules).  It can be very challenging to do this by yourself.  You may find a place using google that looks great but little do you know that before and after the carnival period the rooms rent by the hour!  You may find a place that looks great online "located in the cosy environs of Laventille" (Trinidad's Tivoli gardens/Mountainview)
This is why I send everyone who will listen to [email protected]  She will help you find a place or will advise you on the location that you may have found yourself.
[amazon asin=B002KIPDRA,B001PR49NG,B005I0EJPO,B0085IZ1PS&text=www.amazon.com&template=carousel&chan=default]
Next on the agenda
Costumes and more importantly band selection can be a difficult choice for a newbie.  If you are going with others then just stick with your friends…thats always where the fun is.  If you or a small group are going for the first time, my advice is to stick to the big bands.  Tribe is my personal first choice.  I have also played in Yuma which was also good (but not without a few issues).  The other big bands include Island People, Bliss, Spice and Fantasy.  They will all provide a quality, all inclusive experience.  Find a costume you like! (more on online registration in a later post)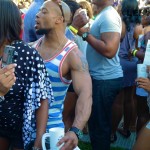 Car Rental can come in very handy.  It gives you freedom to get to and from fetes on your schedule and to run to the grocery store when you are hungry or run out of toilet paper at the guest house!  There are several big rental agencies at the airport.  My advice is to ALWAYS pay for the supplimental insurance…TRUST ME!!!!! its worth it!  If you are not too keen on driving in a foreign land (that drives on the left) you have options.  Trini cabbie will again be taking bookings to drop you to and from partie (again, contact [email protected] for more info).  If they book out I will find info on others as well.
Party tickets are another challenge, even for seasoned veterans.  It basically comes down to knowing people who know people in order to get some of the more in demand tickets.  I will soon put out this years Lehwego recommened party list (see last years party list here).  If you cant find a ticket for one of the fetes….goto another one.  There are NO shortage of good fetes every night during the carnival season.    Again, Thecarnivalconnection will be able to hook you up with many of the fete tickets for this upcoming year.  I will also do my best to let you know how to get some as she does not supply tickets for every party.
Its never too late to start to get in shape….Carnival is your two days of glory in the sun….put your best foot forward!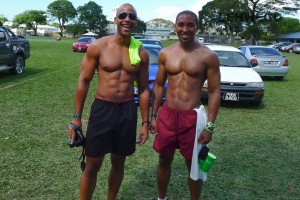 Hopefully, between these links and that search button I have answered all the basic questions you need answered as someone new to carnival.  More advanced topics will be posted closer to carnival.
Carnival is in the air!