Car Rental for Trinidad Carnival….CHECK!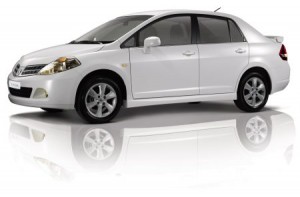 This weeks carnival preparation news is that I have once again booked my rental car from my favorite rental agency in Trinidad. As usual the customer service was excellent and they now immediately send confirmation emails with a breakdown of all the fees etc. I would suggest you all book your car rental as well.
If you want to leave the driving to someone else so you don't have to worry about drinking, just be patient. The carnival connection has confirmed to me that they will again have cabbie services for 2013.
If you do rent a car, remember to buy collision insurance. That little additional fee paid for itself a million times over on my last trip.
The next post on carnival preparation will be on the hotel room. I am currently "booked" at a guesthouse but for reasons unknown they won't send me the information to pay a deposit. I hear guest houses often try to wait to hear from the previous years returning guests before finalizing the bookings for rooms. I'm really hoping to put the room booking behind me soon though.
Look out for more band launch info, photos and reviews this weekend with the launch of Spice!
Needa Tiida?