Hotel vs Kotching for 2012
Plans are already well underway for carnival 2012.  Bands will soon be launching themes and before you know it its time to buy costumes.
One of the big decisions for this year is going to be using a hotel vs. squeezing at a friends house.
A spare bedroom of a friend of mine in Tunapuna has for years been our base of operations.  
This year is different.  For the first time, my wife will be coming along for carnival.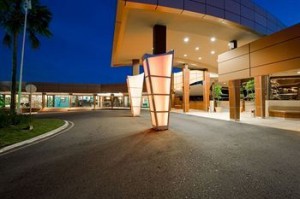 She started this year with Jamaica carnival and is now a carnival addict, singing soca every morning in the shower and planning out our trip already.  
This leads me to wonder if a hotel would be better this year. 
As a man out with the guys I am willing to tolerate almost any living condition, including sleeping on cold hard concrete if needed, to get my annual carnival fix.
Im sure wifey would be a little less tolerant.   
The hotel would be comfortable and closer to the fetes but would also increase the cost of our trip dramatically.  
What would you do?
–ManLi Me