Accommodation for Trinidad Carnival 2013…CHECK!
Tick tock…tick tock.  Time is slowly ticking along.  Please don't get complacent though as before you know it…it's TOO LATE! You may be spending carnival at home looking for videos of the early birds having fun on youtube!  Take a look at my preparation schedule to see where you should be now.
We have thankfully managed to score some rather comfortable, reasonably priced accommodation within walking distance of the savannah thanks to "The carnival connection" (TCC).  Many of you reading my blog would have heard about her from the work she did for me last year getting tickets, costumes, accommodation etc.  Well, she is back and has already started to earn her keep.
This year TCC will be ready and able to help you with:
Accommodation
Transport
Tickets for select fetes (to be determined soon)
Costumes with several bands (to be determined soon)
I cannot stress how much better it is to have someone else kill themselves off stressing about finding these things.  It is like taking an 800 pound gorilla off your back (and placing it on hers)!  You simply pay your money and when you get to trinidad your fun awaits you…GOOD TO GO!  The easiest way to get in touch with her is via the lehwego pro iPad/iPhone app.  Look in the carnival section of the app, under Trinidad.
If you wait too long to get a room you WILL be renting here: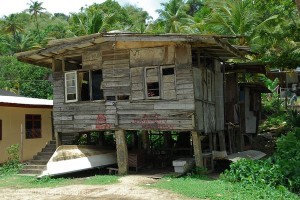 So get off your butts, get your body in shape, stick to preparation plan and let's do this!!