The LEHWEGO recommended fete list for Trinidad carnival 2015
Wednesday
Mental is the only fete we will take in this day. Hours expanded. It is a Blast and great value for money.
Thursday
Beach house. Super expensive but same price as last year. The one exception to our new and hobo themes. Beautiful people great vibes.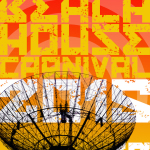 Friday
Rollin'
Phuket
Welcome cooler fete. This is a new cooler fete set up for the true winers out there right after Phuket! Good vibes with like minded people at an amazing venue and a reasonable cost.
Saturday
Suits.
Soca brainwash
Both these fetes had rave reviews last year and we can't wait to see how good they are for ourselves!
Sunday
Vale or shades. After many years to trying to get a large crew into vale I am ready to call it a day and move on. The rest of the crew refuses to give up and so we won't know which of these will win till very late in the season.
Uv Vibe. The Bajan invasion continues. First the awesome cruise Roast and now UV Vibe.
Monday
Road
Tuesday
Road
Wednesday
Overboard cooler fete to nylon pool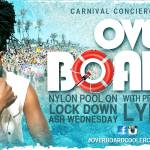 So there you have it. My personal list of fetes for the 2015 carnival season.
Where are you feteing?