Your Jamaica carnival 2015 Budget and preparation schedule.
Jamaica carnival is growing and improving at an alarming rate and in 2014 was unrecognizable from just 2 years ago. 2015 seems to be following this trend with even more and larger fêtes and new exciting sections for the already great road experience.
This budget and preparation list is for those who plan to go all out for Jamaica carnival. Arriving the Friday April 3 and leaving Monday or Tuesday April 13 or 14.
Flight
This varies greatly but one thing I can tell you is the earlier the better.
If you can swing the vacation leave come from easter Friday April 3 to monday April 13. These dates will net you all the big fêtes and the long party filled easter weekend.
Hotel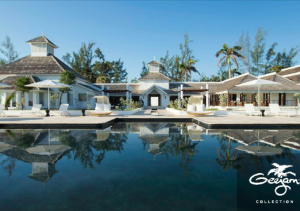 If you are coming for the full 10 days you will need hotels in Ocho rios (April 4th), Portland(April 5) and Kingston (April 6-13)
In Ocho rios the big and popular options include RIU, The Jewel and mystic ridge. I stayed at a hotel just outside of ochi called Moxoms last carnival which was pretty good. If u have money and want a fabulous boutique hotel you can also try Hermosa cove.
In Portland hotels range from very simple rest your head on a bed deals to lavish villas that only Bill Gates and Beyonce etc can afford to stay in (literally).
We usually rough it out. Here are a few options….
Goblin hill (190 double occ)
Matches resort
Hotel mockingbird.
More expensive but very nice option is Trident villas (550usd double)
Marbana is giving discounts to partner hotels for the easter weekend HERE
Hotels in Kingston close to most of the carnival week action include:
(the prices may have changed since I last checked…PLEASE CALL AND CONFIRM)
Spanish court hotel— 185 us /night single occupancy.
Courtley hotel–186 caricom rate. 205 otherwise
Pegasus hotel — 280 single 300 double
Altamont court hotel— 142.73
Knutsford court hotel –120 single 130 double
4 seasons hotel –110 double
Terra nova hotel –190usd
Car
Economycarrentals.com has several good and affordable options starting from as low as 40usd a day.
Jamaica is on waze and EVERY nook and cranny is on Google maps (with easy turn by turn directions) and this makes it very easy for you to find your way around once you remember to drive on the correct side of the road. I will put fête venues on the blog for tourists to find their way using google maps during the season.
Taxi
Reputable services include El Shaddai and On Time Taxi.  Juta is another reputable service but costs alot more in most cases.  I will have a special post on how to not get ripped off by our local taxi drivers when they hear your accent:)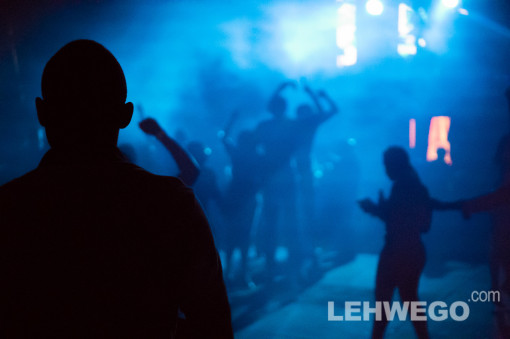 Parties
These parties are all fun and well equipped and insanely cheap compared to rivals elsewhere in the Caribbean. Prices below are approximate from last carnival
Easter Saturday –Frenchmen Rise up breakfast party(am in ochi) & Beach Jouvert in the afternoon 50usd (Ocho  rios)
Sunday — Marbana 80usd ( Portland) & –Tjj cruise (Ocho rios)
Monday — Canboulay breakfast party 40usd (Portland)
Monday pm — Dusk 30usd  (Kingston)
Tuesday— Tabanca Tuesday.
Wednesday— I love soca — 30 usd
Thursday — Frenchmen Blocko 40usd
Thursday — Pandemonium 50usd
Friday — Jouvert 50usd
Saturday am– Sunrise 60usd
Saturday pm — Bazodee 80usd
I'm sure there will be more options to come this year but in this carnival week list we have 10 drinks inclusive (3 also food inclusive ) parties for less than 500 usd
In terms of value and vibes we can't be beat!
Costume
A few years ago this was an afterthought in the carnival experience here. Now it has jumped back to the forefront with Bacchanal Jamaica boldly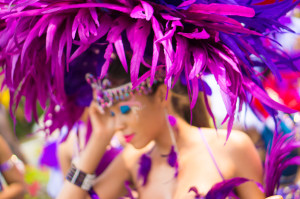 innovating with new and exciting offerings light years ahead of just a few years ago.
Even more exciting is the expected creation of several private sections within bacchanal including our own LEHWEGOSLEEK! These groups will start out with the excellent road service and organization (second to none) that bacchanal has ALWAYS offered and will each add their own special flair. They will each also carry their own costumes.
Look out for more in that on January 3, 2015 with bacchanal Jamaica's launch at Mas camp.
Costumes will range from 250$ for a t shirt to up to 550usd for some over the top models.
Budget about 400usd for something nice.
This means that if you travel double occupancy at Riu, goblin hill and Knutsford court hotels, rent a car for the 9 days, go to all the available fetes and buy a 500$ costume the trip should cost about 2000usd exclusive of airfare. Tack on 100$ for food. Food can be cheap here.  Of course you can save money here and there by several means.
There you have it.
Book your tickets and get cracking . I have done some basic groundwork for you to start your planning.
Info on HOW TO GET TICKETS coming soon!
See you at #CarnivalinJamaica