Soca parties in Jamaica for June and July 2013
Summer time is here.  Its hot as hell….all the time.  But the upside is that Jamaica has no shortage of great parties with soca heavy themes for us to enjoy.
First up is a cooler fete by S.O.S (Soca on Sunday) .  This one is coming this weekend.  SOS has been growing from strength to strength and is slowly getting a more lively  and loyal  crowd.  I expect this one to be good.  See the flyer below.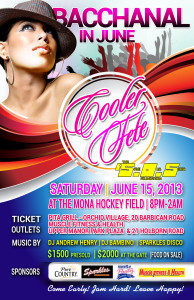 Next is Cabana city.  This is a Super all Inclusive affair in a super new venue.  Why am I pushing this party?  Well "PP",  one of the promotors of Sunrise breakfast fete has a hand in this one and he has informed me talks are well underway to get a world famous Dj we know we can rely on to hit us with some great soca music.  Thats All I will say about that for now and I REALLY hope the deal with the DJ goes through.  See the flyer below  Lehwego Recommended.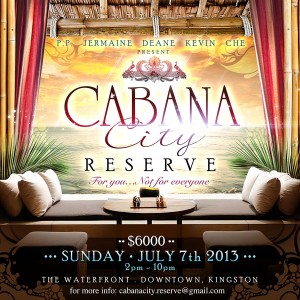 Right after Cabana city is one of my Favorites, Soca vs. Dancehall.  Despite the name, the party is about 80% soca and full of Socaholics looking for a good Drink of Johnny  and a good wine.  This year they have a new venue in Hope Gardens…A place which has quickly become one of the best venues in kingston to have upscale parties.  We look forward to seeing you there.  Lehwego Recommended.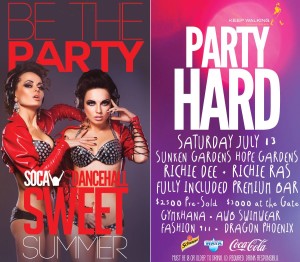 These should hold you over for a little while.  After these its Cropover!