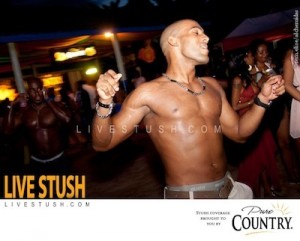 Before I knew carnival, one party alone held the kind of vibes and natural beauty that approached the euphoria I crave annually on the road. That party was (and is) Frenchmen foreplay. In the "old days" it actually used to be held over at the scenic Frenchmen cove in Portland Jamaica. When I first went as a Uwi student it was a whole new world. I felt like I was on a different planet!
MANY years later frenchmen still does not disappoint. This party has no advertising and they make it difficult to get tickets but they sell them off every year. They have changed venues a few times and this year the venue was great.
Spacious, idyllic, no sandflies and a nice tropical breeze carressing your skin. The food was on point as usual. The lobster eventually ran out but the jumbo Shrimp lasted the whole night. The music was the usual mix of everything from renaissance with a big serving of soca courtesy of dj smoke. Even Sibongile was there ( just as powerful in real life fellas).
The vibes were sweet! Me and wifey had a blast.
Triniwinerboy came down to test the waters and agreed that Frenchmen made the grade. Check out the video above to get an idea of how this party was.
Remember to update your lehwego app regularly!
For info on Frenchmen foreplay 2012 click here
click this to follow us on twitter——–>Follow @lehwego