Start planning for Heroes weekend 2012 in Jamaica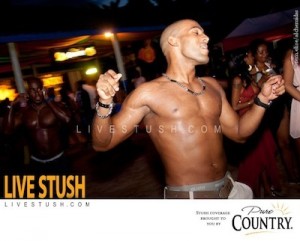 Heroes weekend (oct 13-15th 2012) in Jamaica is still a LONG way off but that doesn't mean that you shouldn't prepare.  It is THE premiere party weekend in Jamiaca.  Where Negril is by far the biggest party weekend, Heroes weekendin Ocho Rios is in my opinion by far the BEST!
Frenchmen
The headline party for heroes weekend is Frenchmen Foreplay……(update for 2012)Its an ALL inclusive beach party that (from my experience) is at least as good as the all inclusives for Trinidad carnival in terms of amenities, food and drinks.  The vibes are great from beginning to end with no problems with getting your wine on and best of all, near the end of the night they have fireworks.  There is nothing like drunk fireworks, except maybe LSD…..so I have heard!
New kid on the block
Usually Frenchmen is the focus of heroes weekend, but this year there is a new party on the horizon to compliment Frenchmen and make the party weekend even more exciting.  This is BLEU!  I have already done a review of the memorial day edition of BLEU which took place in Hanover, Jamaica.  The heroes weekend edition will take place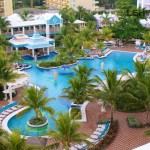 most likely the day before Frenchmen and will also take place on a hotel property.  I am in contact with the organizers and will give you the lowdown on the hotel as soon as I get the word.  See update here
The result of all this party goodness is early room bookings.  If you delay too much you will need to bring a tent with you.
Where to stay
Off the top of my head I can give you a few places that will be sure to take care of your creature comforts while not breaking the bank.  These hotels are also relatively close to the beach venue of Frenchmen.

There is also a significant chance that one of these hotels will be the venue for BLEU.  If so, that would be very convenient indeed!
I'm still awaiting word from the promoter regarding the hotel to be used and will pass on the news as soon as I get it.
 Party like a HERO