Why Dirty Dozen J'Ouvert band for 2013.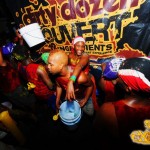 Recently, the lehwego team  decided to try out Dirty Dozen J'Ouvert on carnival Monday morning.  I have tried reaching out to the organizers but have had only limited success. I was able, however, to get a few small tidbits of information from them which I will share with you.
Dirty Dozen J"Ouvert is an all inclusive experience.
They start with a 2am pre party in St. Clair, off the savannah.  The location is said to be between the Tribe and Yuma lunch spots somewhere.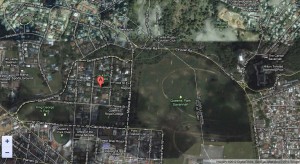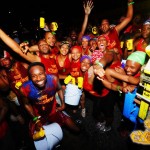 They have a secret route to avoid stormers and they assure me that they will not go into downtown Port of Spain so we don't need to worry about getting trapped there by traffic.
The jouvert ends back at the start point in St. Clair with an afterparty.
This turns out to be perfect for me because thecarnivalconnection set my crew up with accommodations just around the corner on the savannah so we can simply walk home after jouvert.
All these factors make Dirty Dozen the perfect choice for me.
Take a look here at what you need to make your J'Ouvert experience the best it can be
Get DIRTY for Jouvert