Trinidad Carnival 2013 fetes. Make your list! UPDATED
See end of article for update!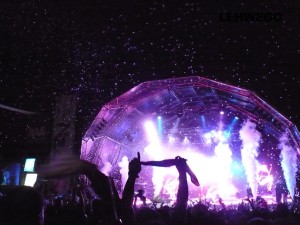 It's the start of November and believe me, carnival will soon be upon us. It's always best to be prepared and so you will all follow my advice and make your fete lists early!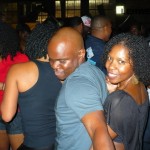 The veterans among you will already have a good idea of which fetes you want to go to and which to skip based on your 2012 experiences.
The job now is to decide which new fetes to add into the newly opened slots on your party calendar..
Wednesday
I usually reach in to Trinidad on Wednesday evening…too late to reach "duck work" which takes part in the afternoon and which I have heard is great. The wednesday evening has always been the weakest fete night for me. This year I may be trying Bacchanal Wednesday again simply because my crew is so large we will have fun no matter where we are. If you are rolling in a small crew..say just you and a wingman, avoid this fete. I have memories of being very disappointed when it was just a couple of us. After years of looking I still have not found a viable alternative for my Wednesday fete dollar.  ALTERNATIVE FOUND!!! SCROLL TO BOTTOM FOR UPDATE!!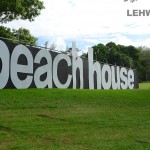 Thursday
On carnival thursday the battle is between Beach House carnival and C'est La Vie boat ride. I have heard glowing reviews of Cest La Vie but have several years of great memories from beach house. This one seems like you win no matter which of these fete you go to. It just a matter of deciding on old faithful or the up and coming contender to the throne.
Friday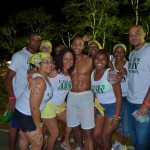 Friday night for me is set in stone. Unless something CATACLYSMIC occurs, I will be on the candy coated bus ride to blue range cooler fete and Caesars army AM Bush jouvert. In terms of fetes, this night is the highlight of my carnival trip, rating even slightly higher than beach house! see 2013review here!
Saturday
Saturday night was a disappointment for us last carnival and we may simply have a lime and catch up with old friends that night. Other options include an all inclusive called Eclipze, but more info is needed. It may be best we get some rest on saturday though, because early Sunday morning is either sunny side up or vale. After years of having a blast at sunny side up we are quite open to the possiblilty of going to vale but getting more than two vale tickets is a challenge…we don't have no big connections and the crew is 13 people. We aren't vex tho as SSU has never let us down.
Sunday night will be reserved for hydration and rest for the big show on Monday.
This carnival we will be doubling up on our jouverts (ambush and another) and a big discussion is on now about which Monday morning jouvert to try. I will keep you posted on the results of that later.
The main factors will be
-Is it all inclusive?
-Where does it end and is there traffic from there to your home. ?
-Are they organized?
So make your list and check it twice….carnival is coming!
UPDATE!!!
The new final party list is as follows
Wednesday
WE Wednesday.  Drinks included for a 350TT ticket.  Bring your own drinks for 200TT.
Thursday
Beach house. Price 166 usd.  Premium EVERYTHING included! (Click the link and email the promoters to reserve tickets if you need)
Friday
http://youtu.be/PdWVk6lsmR4
2-8pm Phuket -60$ Drinks inclusive
(10pm)Candy coated bus ride to blue range and ambush 45$ (drinks on bus+bring your cooler)
Blue range Approx- 60$ cooler fete
Ambush Alternative Jouvert 70$ drink inclusive/breakfast snacks
TOTAL FOR FRIDAY- 175$
Saturday
Rest. Yes. You read correctly…..rest, and catch up with old friends. A quiet lime with friends is fun too:)
Sunday morning
Sunny side up 110$ (couples tickets) OR Vale breakfast fete (approx 110$)  Food and drink inclusive
Monday morning
Dirty Dozen jouvert. 70$ Drinks inclusive
What new fetes are you going to?