Well, yet another Carnival new year has come. I've already started calling my just concluded tribe experience "last year".
As a newbie to the world of the back end of carnival with LehWeGoandSLEEK, seeing the massive machinery of Tribe at work is an impressive sight.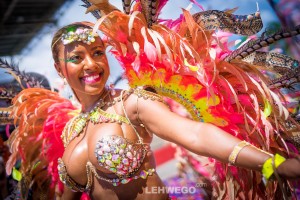 Collection looked organised but I have long ago stopped hassling myself with such things and I paid Karnival by Kandi a small fee to do that for me, so my review starts on the road.
The road started with a line for the shuttle bus to meet the band. As veterans we decided to walk and meet the band. Of course Murphys law was in full effect…. 30 minutes later we finally caught up with the band. Food distribution was still in effect and smooth.
As usual the socadrome was a sight to behold. The socadrome is everything the Savannah stage should be. It delivers on the promise of a time to bask in the glory of a stage but without the hours of waiting, lack of drinks or standing in blazing hot sun. I am a socadrome-aholic.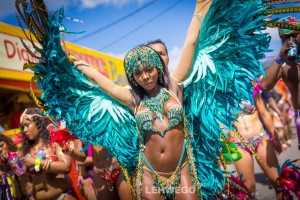 My only  grouse was the size of the tribe cups and the fact that the bartenders filled them with such strong drinks. By 11am everything was a blur. My cousin saved me from becoming another lost soul lying in a culvert that day Lemmi tell u.
After waking up at lunch I got some water and a tasty meal.  It still amazes me how efficiently Tribe is able to distribute their lunch to so many people.   I started to recover from my binge drinking and after lunch got back to partying.
The vibes in tribe tends to grow as the day gets later.  By sunset it was in full swing and another great carnival was had by all.  Although it wasn't all roses, it was close enough and Tribe once again showed us why they can arguably call themselves the ultimate carnival experience!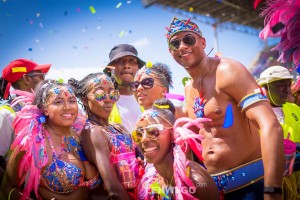 Take a look at some of the sights….