Tribe 2014 Male costumes…First look!
Of course there is once again quite a lot of hype about tribes presentation for 2014 and I think we can say that it is pretty well deserved. Tribe and Bliss have knocked it out the proverbial park with their respective showings and although I would have played with tribe regardless because I am comfortable with their service and vibe I am happy to say that this year I will again have a nice costume. One of my favourite costumes was the red apache with YUMA 2 years ago. Next year it will be me in a big indian headpiece again.
Most sites will soon have MANY photos of the female costumes and all the variations they have. I will make the effort to bring you the male costumes in this post. I will update it as time goes on with professional photos as well.
Im looking forward to 2014.
Take a look at Tribes male offerings!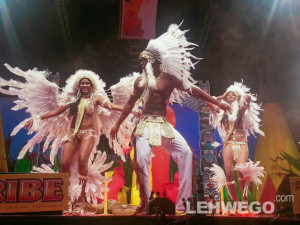 More from Trinidad carnival diary here
LEHWEGO!