There's no time like the first time
I'm a Carnival newbie. My first experience was a short 3 years ago… But, what an experience it was! I was like a kid in a Candy store!
I saw the light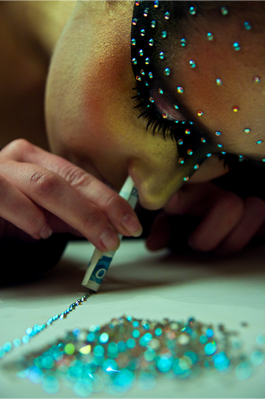 First, let me start by sayBefore 2010, I hated soca. Yup, HATED. To me it was nothing more than Caribbean techno. A bunch of noise that all sounded the same. Fast forward 3 years and I have my own site that has more soca music than I could ever listen to,and I have my own series of Soca parties here at home. What caused this drastic change? Simple, my first Carnival Experience!
I had NO idea what to expect
Before actually getting to Trinidad that year I really had no idea what to expect. Yes I had heard stories of how much fun it was and how I would feel sad and depressed when it ended. But to me, these were coming from people who were soca fans and were caught up in the hype. How wrong I was!
That first experience changed my opinion on
Soca music
What a party should be
Carnival
people
LIFE!
Even before Carnival Monday or Tuesday, the happiness I felt from going to parties (fetes!) where everybody interacted with everyone. Where people seemed to be focused on FUN and not "posing" (which is all to common where I'm from!) was simply amazing! The people around me were friendly, energetic, and absolutely beautiful!
I met people from Trinidad, Barbados, St. Lucia, Guyana, USA, Canada… you get the picture. Now, I've partied a lot in many different places, but NOWHERE has felt even close to the kind of carefree euphoric feeling I got that first time I partied in Trinidad.
Then came the road
Then came the icing on the cake. Carnival Monday and Tuesday. For the people that have never experienced this, it really is hard to describe in words. But, for someone who had never participated in any form of Carnival before, never had interest in even WATCHING carnival before, the experience was pretty mind blowing. I was surrounded by a sea of colour, feathers, beautiful people of all shapes, colours, and sizes. I partied for 12 hours straight for 2 days. The minute that 2nd day ended and the thought registered in my slightly inebriated mind, that this was it, that it was over, I felt a deep sadness creeping in. The only thing that actually made that sadness go away was the knowledge that I could do it all again the next year!
I can now relate to drug addicts…
I can now fully relate to drug addicts and when they say, everytime you take a 'hit' after that first time, you're just trying to recapture the feeling you felt the first time you tried drugs. I know it's a strange comparison, but this is exactly how I feel. I've been to carnival 2 times since then, and each time has been in attempt to capture that wonderful feeling I felt on the first time!
Both times were definitely very enjoyable and I have memories to last a lifetime, but for some reason, they haven't quite matched that first experience. Maybe it's because I know now what to expect? Maybe it's because the experience isn't totally new? Whatever it is, though the experience is always amazing, it never quite gives me the same high as the first time!
But, I have NO choice, but to keep on trying! 🙂
So, how does your first time compare your experience now?
Photo Credit: xutomu kaa