The Fear Of Missing Out (FOMO) is real!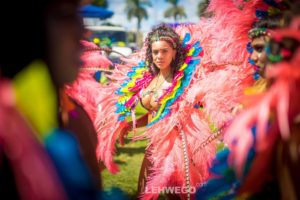 So you have decided to finally take a break from carnival and this year save your money to do something different.
Let me  tell you what the future holds for you.
FOMO (fear of missing out) 
At first, you may stick with your usual carnival whatsapp groups just to share the camaraderie and see how they are getting along.
Big mistake! 
As the talk slowly amps up about buying tickets and scoring good accommodations you will find yourself checking in on the group regularly but with nothing to say.  Feelings of gloom and sadness will start to overtake you while the chat surges forward with glee.  This will eventually lead to despair and then quickly to the negotiation phase.  You will start to negotiate with yourself. Using your favourite travel apps you start calculating costs to  fly over for 4 days,  2 and even 1 day. The FOMO is real!
Checking in on whatsapp fills you with a burning sadness at the thought of all the Fetes you will be missing…. All the wine that will never pass your way…..all the smiling faces you will not see….The feeling of euphoria and freedom you will not feel on the road.
Nothing you do will abate this feeling save for giving up,  spending the money and going to carnival.
If you are strong enough or  have a plan to get your carnival fix elsewhere you MAY be able to call it a day and delete your self.   If not, see you on the road for Trinidad!