Lawless' Trinidad Carnival Review – Part 2
From hereon in, opportunities for a restful sleep would be limited all the way up to Carnival Tuesday.
Friday night, I went to Girl Power. It wasn't the disaster for me that it was for some other people – probably because I made the smart decision to get food early before the long lines started to form and also because I left early before the bachannal towards the end. What made Girl Power good for me was the excellent ratio of women to men – in fact, the large swarm forced me into a premature removal of my shirt, as the crowd made it far too hot for me to keep it on much longer. Not that that helped – said removal of shirt only seemed to cause the swarm to increase! I went home with my ego well stroked.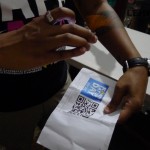 Saturday was, uh, Scorch Block-O. Good in parts, but did not live up to the hype. For one, it started ridiculously late. Inexcusable. The party picked up fairly quickly, but there wasn't enough time for people to loosen up and it did seem that the late start and subsequent mad rush to get in, plus the issue with scanning tickets at the door, offset the vibe of the night – there wasn't a complete free up like I witnessed at other fetes. Scorch was probably the most liquored up I got – any time Plan A to enjoy myself as much as possible sober falls through, I usually resort to Plan B, which is drink out the bar. The shot girls also aided this process. I again lost my shirt. While not the unmitigated success of Girl Power, it did the trick…but by then, the party was over.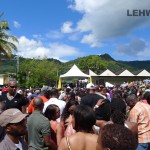 Sunday morning, I woke up groggy, slightly sour and perhaps stale drunk from Scorch. Took a cowboy in the shower, got dressed and sprayed on some cologne and headed to Sunny Side Up. Have you ever just stepped inside a fete and immediately knew you were gonna have an amazing time? At the entrance of the Food Court, there it was, exactly what I needed – coffee!!! Two cups and I was ready again. The food was quality again – the chocolate waterfall was genius – and the vibes…I never wanted it to end. More specifically, I never wanted the foam to end. Women exhibiting uninhibited wufless behaviour – in bikinis??? Aww man! Everybody that was at Sunny Side Up 2012 wins at life. Right up there with Beach House in terms of enjoyment.
I decided to do Jouvert with Dirty Dozen early Monday morning. It took a while to pick up, but after a bit of paint and mud had settled and the sun peeked over the horizon, it was on like Donkey Kong! I was amazed at the energy I had, as it had been weekend of little rest. Stormers and revelers and all, it was a blast.
From there, it would only be a matter hours before I experienced what all the other events had been merely leading up to…madness on the Roads of Port of Spain!