Fantasy 2014 Launch video: Secrets of the deep
Got this video from TCD page. It is the best Launch video I have seen. I'm taking notes. Want to get my videos like this one day….The first step is a full frame camera and I will move on from there.
To this end the site is now open to advertising….here is my first customer.
Event planning by Juneplumm events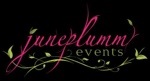 If you want to advertise, email me at [email protected]
Thanks to Trinidad carnival diary for the cover photo