Do the double! Come to Jamaica carnival right after Trinidad!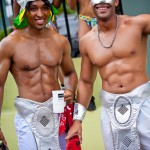 Last year I told you all about the JOYS of "DOING THE DOUBLE". That is, to do Trinidad carnival and then follow it up with a tabanca busting good time at Jamaica carnival. Usually, by the time I finish doing both it's a few months before I start to really feel the deep gnawing hunger for carnival resurface.
This year I am giving you all a good, long heads up about this double thing.
Jamaica carnival is relatively inexpensive and can be fully experienced from Wednesday to Sunday (our road march is the Sunday after Easter). The costumes are not as intricate as Trinidad but are therefore much more affordable. In recent years our only mas band, Bacchanal Jamaica, has tried to step up their game and people have also started taking matters into their own hands.   Lehwegofrontline was in the middle of all this with custom made costume parts such as collars and headpieces for those who wanted to stand out from the crowd.
In the days leading up to mas, or the "road march" as we call it here, we have a growing number of all inclusive fetes that, though smaller than their Trini counterparts, are just as fun.
Our J'Ouvert is on Friday night/sat morning and is a favorite amongst carnival goers here. The carnival connection will be here, and between her party packages and my advice, you should be covered.   So consider yourself duly reminded and start to make your arrangements to……..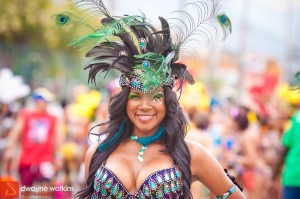 "DO THE DOUBLE"