Dirty Dozen Jouvert 2013 review
Monday morning J'ouvert has been a source of contention for my group for years. We have always heard about how "great" it was supposed to be but we rarely ever experienced anything that came close to that description. We have for years jumped from band to band trying to find the ideal j'ouvert experience that so far has only been captured by AMBUSH. Cocoa devils, red devils…we have tried our fair share. Most are mediocre in vibes and missing that UMPH that I am looking for.
Well this year people, I am glad to say that we hit the mother load of UMPH!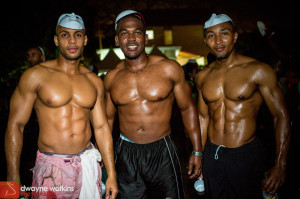 Dirty Dozen started at a small park off Serpentine St near the savannah. This was close enough for us to walk to the venue (long ass walk though). We got in and were treated to shots at the gate and copious amounts of a "red punch" at the bar. It was tasty and got the job done. The band is small to medium in size with just enough people to build a vibe and not enough to crush you on the road.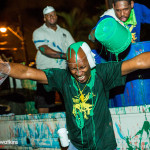 The vibes were sweet from the get go in the pre party and this carried out onto the road. The drinks trucks were, as usual, only adequate but it was so much fun on the road not that much alcohol was required tell the truth.
The one negative point was where we got stuck waiting for another J'ouvert band to pass and our music was turned off, no fault of the organizers.
Stormers were also present but the security did a decent job of kicking them out or keeping them separate from paying customers.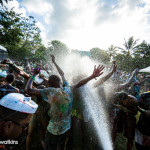 The J'ouvert ended back at the location of the pre-party. In a secure location we were able to get hosed off and party till our hearts content!
For this event, the lehwego team carried no cameras so there is no video and only a few borrowed photos. We went to enjoy ourselves and that we did!
Verdict:Dirty Dozen Jouvert…..The best Monday morning J'ouvert I have ever done. Full Stop!