Candy coated Fete A Thon, Bus to Blue Range and AMBUSH 2014 review.
We left Phuket early with heavy hearts.  Getting into the car while that fete was in full swing took real willpower, but sacrifices had to be made.
We rushed home and got ready for the rest of "Three fete Friday".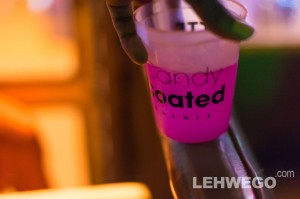 Fete-A-Thon
Next up was the Candy Coated Fete-A-Thon bus ride to blue range and AMBUSH
The event has grown massively this year with 4 buses scheduled, all filled to capacity.  This year the buses had coolers with bartenders to ease distribution of drinks and as usual plenty vibes.  The Lehwego/Honamic designs/Carnivalscene team had a bus as did Liming professionals and the "Ministry of Appreciation".  Lets say the crews had vibes….nuff said!
Once things got going it was quite a wild ride.
It was not without its issues tho.  Stuck in traffic with no breeze and less than an hour spent at Blue Range to name the main two.  All the same  I personally LOVE the concept and the organisers have a history of continuous improvement.
Take a look at these PHOTOS
AMBUSH
Eventually we ended up at AMBUSH.  As usual this event was EPIC.  Easily the highlight of the night.  Also as usual was the extremely large Jamaican contingent. I almost felt back home.  Even Usain Bolt was there!
This event is annually the highlight fete of my trip to carnival and this year was no exception.