Your guide to Bajan food.
Why you should NEVER go hungry during Crop Over
BY BAZODEE MAGAZINE  JUNE 2, 2015
Traditional Barbadian food is an important element of the culture of Crop Over so it would be a grave injustice to experience one and at the same time neglect the other. Thus, as you navigate through the many fetes, limes and cruises scheduled for the season, make certain to allot time to indulge in the many unique dishes that the island has to offer. But there is a small caveat. You cannot come to the island and expect to find an identical food culture to that of your home country although some of the dishes may indeed be similar and contain influences from other Caribbean islands. You must come with an open mind and a curious palate. We therefore challenge you to fully immerse yourself in the rich culture of the Crop Over festival and all it has to offer.
What's for breakfast?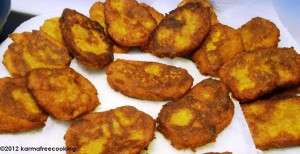 Bakes
Muffins (fried dumplings)
Corned beef or pumpkin fritters
Salt bread and two fishcakes (bread and two)
Ham, fish, cheese or egg cutter
The lunch/dinner chow down…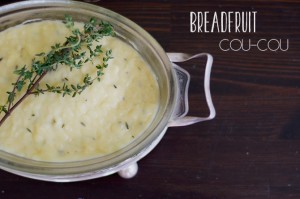 Cou-cou and flying fish
Breadfruit cou-cou
Green banana cou-cou
Pudding and souse
Pickled sea cat with breadfruit
Pickled chicken steppers with breadfruit or green bananas
Stew food – boiled ground provisions such as breadfruit, yams, sweet potatoes, English potatoes, cassava and pumpkin with macaroni and often served with meat stew
Chicken feet soup with dumplings
Macaroni pie
Rice and peas with chicken, beef or lamb stew
Roast breadfruit
BBQ pigtails
Feeling for a sweet treat?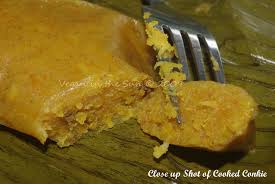 Conkies
Cassava pone
Sweet bread
Pudding/pound cake
Rum/great/black cake
Leadpipe
Rock cake
Jam puff/horse shoe
Turn over
Current slice
All rounder
Light sweet
Quick munches…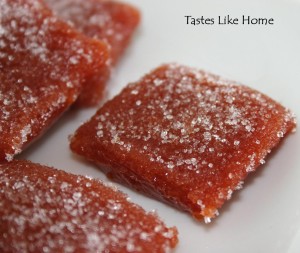 Tamarind balls
Tamarind sauce
Black bitch
Guava cheese
Sugar cake
Nut cake
Local fruits in season during Crop Over time…
Dunks
Ackees
Bajan cherries
Golden apples
Sea grapes
Thirst quenchers
Mauby
Ginger beer
Soursop punch
Coconut punch
Golden apple juice
Sorrel
Tiger Malt
Plus
Booze-up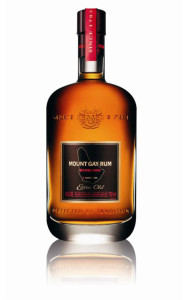 Banks Beer
Mount Gay Rum
Bajan rum punch
As you can imagine, Barbadian cuisine is both vast and delectable. There are a variety of dishes to tantalize your taste buds. What's more, these foods will be in great abundance during the Crop Over festival. An ideal place to find them would be Bridgetown Market, an all-day street fair that occurs each day of Grand Kadooment Weekend on the Spring Garden Highway. This is also a great event to experience the wonders of Barbadian art and craft.
About Bazodee Magazine
Bazodee is a creatively unique Barbadian magazine with the aim to fully encompass and in turn relay all aspects of the culture of the Crop Over festival to visitors to the island. Join us as we help you navigate through Barbados' biggest and sweetest festival. 
Facebook: www.fb.com/bazodeemag
E-mail: [email protected]
Instagram: @Bazodee_mag