What is the perfect carnival body and is it worth it?
For years I have been shouting from the hills about how to get a great carnival body.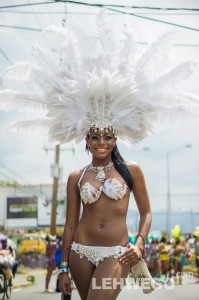 But what is the perfect carnival body? Beauty is in the eye of the beholder and the carnival body is no different. Each person has their own version of what it should be. So I will tell you about my version of the perfect Carnival body.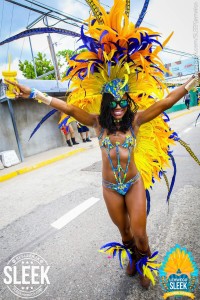 Women
I love seeing a woman with a slightly muscular, athletic physique and a brilliant smile. Someone who obviously takes the time and makes the effort to achieve an exceptional physique and who also makes the effort to sharpen their appearance.
But it's not all physical
I also love the sight of a woman who moves and dances with confidence. Someone who is happy with their appearance exudes confidence. It's something you notice from the first moment you see them. I'm a strong advocate of working hard to achieve your goals and I think that if you work hard towards the body YOU want, you too will exude that aura of confidence and beauty.
Also, a woman who is truly enjoying herself has that special "look" . There are fewer things more attractive than a woman with a genuine, gleeful smile.
Finding a woman who has all these qualities is a rare find.
Except at carnival.
We see it all the time.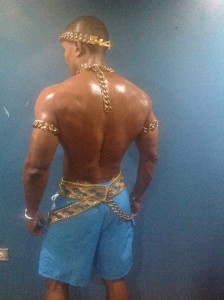 Men
I will only speak for myself in this section. I try my best to have the kind of body that few others can achieve. The kind of body I need to plan for months in advance to attain with endless workouts and rigid diets.
It more than that though.
Part of it is the confidence to hold your head high, feeling that for that day on the road you are a king among men no matter what you look like. For that day you can confidently approach any woman with only your obvious happiness and a wry smile guaranteeing you will get a wine.
And again. Having the body plus the happiness and confidence…… Can't ask for much more than that!
The next point is, whether it is really worth it? Why go through all that torture in order to look a certain way when you KNOW you will have a great time anyway.
Well for me, In order to truly enjoy this thing called carnival you have to work for it. Make it a goal. Suffer so it can be your catharsis. Use it as a tool to motivate you… To do better… Be better than you were before.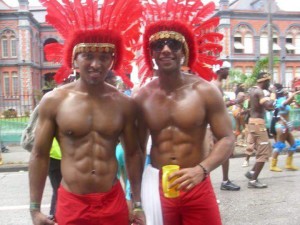 Yes, it is worth it!