Take a wine. How it's done!
One of the most important aspects of. Carnival from a man's point of view is the wine. We roam the fetes and road in search of it. We hunt in packs for it and when we find a sweet one, we cherish it.
The veterans among us will already have tried and true methods for acquiring and safeguarding our wine.
These words of wisdom are for those new to Carnival.
Whatever you do PLEASE don't go up and politely ask a girl for a wine. Even if it works it will be a pity wine….Cause at carnival no one ASKS for a wine!  Pity wine is worse than no wine at all.
Abs
One of the firs4 things I learned about carnival is the women there go to let their hair down. They want to see and dance with all the prime specimens of Man they can find. Your job is to become a prime specimen. If you reach carnival with an artfully crafted zeus like body, women will bestow wine as well as demonstrate the real meaning of thirst!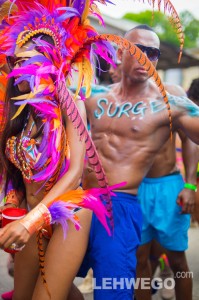 Eye contact.
This if often the first and last step of getting a wine. You must confidently look your target in the eye when you see her. When done correctly you will see her smile in response, helpless to deny you. Make sure to also look around to see if her man is around and if he is bigger than you. The middle of a sweet wine is not the right time to find yourself in eye contact with him.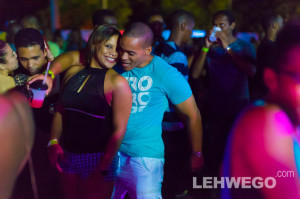 Smile
Now the most ripped abs and a stare more hypnotising than Sigmund Freud's will get you nowhere if you have a sour look on your face. The gangsta screw face will not work in a soca fete. Have a good time. Let the joy in the music infuse your soul. The happiness you feel will show on your face. That is probably THE most important part of getting a wine. If you are happy it attracts more happiness. People (women) will want to be around you and be happy too.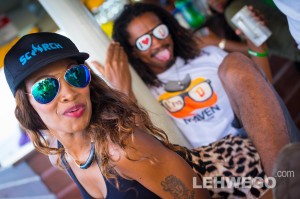 Step in boldly
Do NOT walk up behind her, get real close, align waistlines and then not or barely make contact. Straight up, she will think you are gay. Step into the wine with authority! Make sure she can FEEL you working back there. If she looks back it should be in awe or terror, not cause she "thinks she sensed a presence" behind her.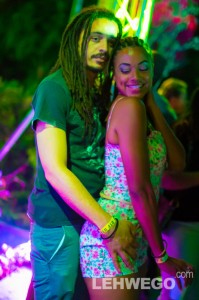 All in all though even the most rank amateur will be awash in wine as carnival is about letting yourself go to enjoy the moment.
In that kinda situation how can you not have fun.
Beg you a wine nuh baby?