The Meaning of Life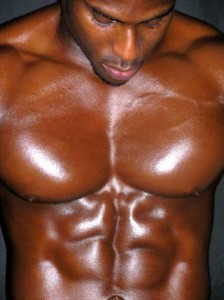 There comes a time in a man's life when all that matters to him is his ego and the desire to be sexually objectified beyond reason by the female of our species. Everything else, takes second place.
Imagine that it is 10.15 pm on a Friday night. You're not out partying. You're not working on that stack of files on your desk. You are at home, consciously trying to avoid straightening your right leg fully, in the fear that your thigh could cramp painfully at any moment. Your arms are so tight that you probably won't be able to scrub properly when you bathe for the next few days. You are extremely tired, very sore, slightly disoriented and still hungry after eating 2 cans of tuna, 3 slices of wholewheat bread and a head of lettuce. You will probably have to get up early tomorrow (on a Saturday!) and go in the office to make up for time lost.
And yet, you feel an intense sensation of euphoria. One less 2 hour session of torture in the gym to endure. Roughly 90 more to go. Trinidad Carnival is now nothing more than a memory, but Crop Over is just a few months away. No rest for the wicked.
It has been 3 weeks since that glorious time in Port-of-Spain which seems so distant now – 8 days of non-stop drinking, liming, wining, grinding, all a blur except for various specific moments in time which resonate sweetly in the memory. It was my first Carnival and it certainly won't be my last. Special thanks to a 6-pack of abs which made it very, very special. But that time gone now. I'm a junkie. I hooked. I need a fix. I can't wait a whole year again. On to the next one!
What's next?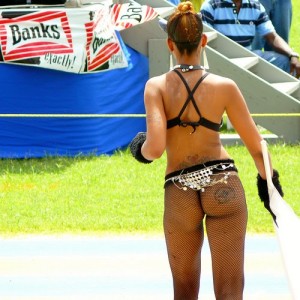 In Barbados, where I'm from, our "jump up" as we refer to it is known as Kadooment Day, the pinnacle of Crop Over. It will be the first Monday in August (the 6th of August 2012 this year, for those of you interested) when thousands of Barbadians – and quite a few Trinidadians and citizens of the Caribbean and the World – will take to the streets to make a spectacle of themselves in the age old Bajan tradition of wufless behaviour in de middle of de road. Before that, however, there will be several lead-up events (most of which will take place in the 2 weeks before Kadooment Day) that will ensure that Crop Over lives up to its slogan of being "more than a festival – sweet fuh days".
In truth, it might not be exactly comparable to the spectacle that is Trinidad Carnival, but then again, I can't say for sure – this is also the first year I will be jumping for Crop Over (in a band, that is). To my credit, I've been engaging in wufless behaviour since I was a wee lad. So I'm going with an open mind, a spare liver and a body like a Greek god.
I invite you to follow me on this journey and watch this space. 🙂 "We ready to go!"
Thanks to C. Monique Washington, and Nnobi for the great art
Who's coming with me to Crop Over??