Choosing a Band to Jump With for Cropover 2013
All About the Experience
As a man, how do you choose the band that you're going to jump with for Kadooment? It depends on the experience you're looking for, I guess.
Generally, when it comes to choosing a Kadooment band, the major considerations in making my decision are as follows:
1. Company 2. Vibes 3. Drinks 4. Service 5. Costume
In that order. Some people may be surprised at the order, so I will explain: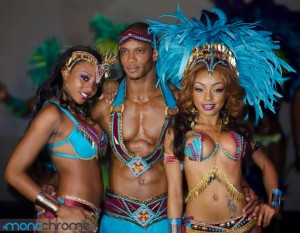 1. Company
Being at home for the greatest summer festival is a luxury and the greatest aspect of that luxury is being around people you've known all your life, people who've seen you at the worst and your best. Ultimately, I make the decision of who I jump with by leaving that decision to my friends; where they, I go. It's impossible for me to have a bad time in even the crappiest band if me and my people are there to make fun of the situation together.
2. Vibes
Company tends to help make the vibes, but real vibes are when you are surrounded by complete strangers who are happy, smiling, drinking and wining indiscriminately. No sourness, no stushness, no drama; Kadooment only comes once a year, no reason to spoil it!
3. Drinks
When it comes to the bar, I just ask for 2 things: (1) premium drinks, (2) served efficiently. Premium means something different to everyone, but for me, I like to have a choice of Hennessy (or Courvoisier as an alternative) and Johnny Walker Black and up…if your bar does not have these, I will not be pleased. Also, keep water and energy drinks running efficiently to keep revelers hydrated and alert.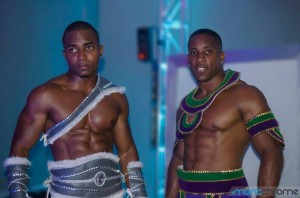 4. Service
The first indication I get of the vibes on the road is from the service I get from the band. Service is low down on my list for the simple reason that I've never really had a bad service experience per se; costume collection has always been pretty efficient, service reps have been polite and engaging and security, bartenders et al are generally quite friendly and funny. I think the day I have a really bad service I might change my mind about this, but for now, no worries.
5. Costume
For many women, playing mas or jumping is all about the costume. Not for me. A good costume is the icing on the cake or the tiebreaker. Many men feel the same way. A direct quote from a fellow jumper: "gimme muh boardshorts and muh drinks and I good." A nice costume is always a plus, but considering how rear they are in the bands with a really good experience, it has to take a backseat in the decision-making considerations.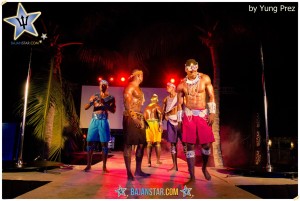 This is of course just one way to choose a band, but so far in my experience it has worked.
How do YOU choose a band to jump with? Let us know!