Where to fete for November, 2013. Jamaica.
The carnival vibes are increasing, and new songs come out everyday. If you are in Jamaica you have a few options for Soca fetes for the month of November.
The first is Tailwinds fete called "Life in the Tropics" being held November 23rd
These promoters have been doing this a while and their fetes always provide a high quality experience with 100%soca.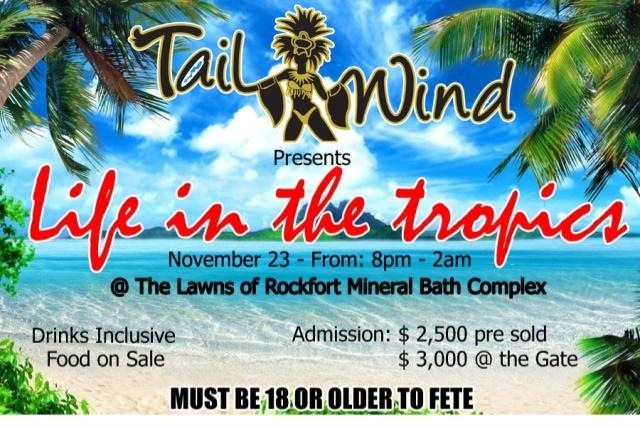 Next, at the very end of the month is gems Jamaica with "Carnival Rewine, the return of Mas"
This is another of my favorites, with promoters who are passionate about bringing soca fetes to Jamaica and a following of fans who are really passionate about soca.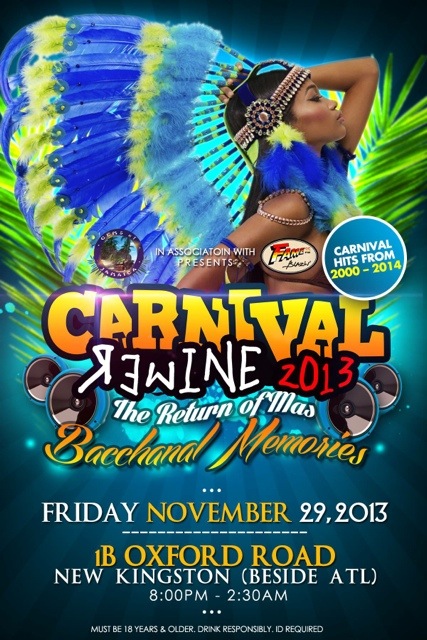 You can get tickets for Rewine starting November 9 at Xxtras (mall plaza), Copy cat (Loshusan), firm fitness club (Winchester) and salon Spurt Uwi. 1600$presold and 2100$ at the gate.
Tailwind tickets can be purchased from "Mark" at 881-6275.
Where are you fetting?