Where to fete for February 2015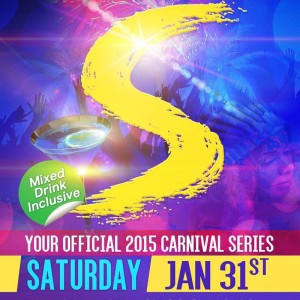 The soca season has started with a bang and continues this weekend with S the 2015 carnival series.  This one is from Gems Jamaica,  who have steadily improved their offerings over the last few years.  Dj Lantern heads up the list of DJ's.  Remember this one is by invitation only so check out their Facebook page to find out how to get yours! We will see you there.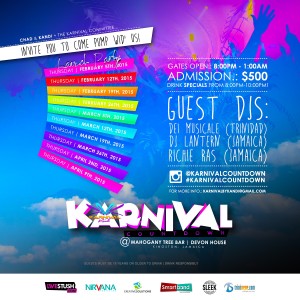 Next up is Karnival countdown by Kandi King.  Kandi has a Midas touch this year and we expect nothing less than gold from this soca fete series.  With an All-Star selection of guest DJs including Dei musicale and Richie RAS the music will  be on point and all you need to do is to bring the vibes!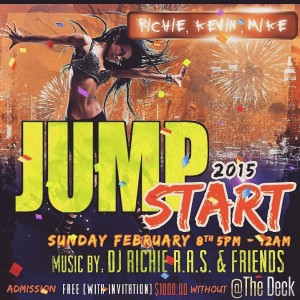 A few days later is Dj Richie RAS 's JUMP START. This is the one that brings the vibes to those flying out for the greatest show on earth.  We expect great vibes with good music as by this time we will all be  fully amped for the flight out.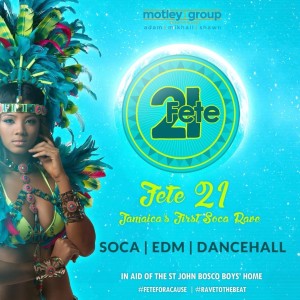 Another totally new fete this year is fete 21.  This is being held on carnival Tuesday on UWI campus and will hopefully ease the tabanca of all those who didn't get to go this year.  It promises to be a soca rave and we welcome them to the fray!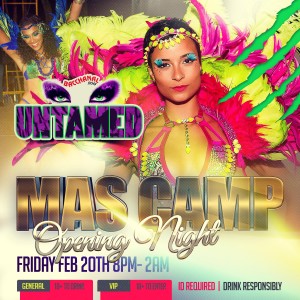 On Feb 20 we see the start of Bacchanal Jamaica's Mas camp.  This is the biggest and longest running soca series on the island.  It always brings vibes, and boasts many stage performances.  This one is a no brainer.
And at the end of the month is SOS. This Soca series has long been a staple on the carnival calendar.  This edition is called "The colors of carnival" and is being held in association with GEMS Jamaica.  It promises to bring the vibes, Sunday, March 1.  It's early days yet so stay tuned for more information on this one.