Water Party: The Beach edition!

Today I have an update on this months soca fix in Jamaica while we wait for the band launch fun to start in Trinidad.  I asked Andrew Bellamy a few questions about the upcoming water party to be held at Fort Clarence beach.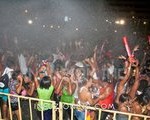 1. Why did you choose to try a beach edition?
This will be our second staging of WATER PARTY on the beach. Last year it was well received and our patrons been looking forward to the return to the beach since then.. The experience and vibe on the beach is like no other water party experience, persons completely release all inhibitions while partying on the beach.
2. Will this event feature any soca music?
This staging will feature all genres of music. Just the right mixture for a great start to the summer.
3. Is it drinks inclusive?
The Official and Original Water Party 'beach edition' will be mixed drinks inclusive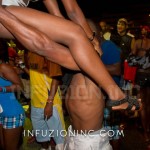 4. Is there a VIP area? (and parking)
There will be a VIP parking for media and sponsors. And for the patrons not interested in getting Wet, we will have a DRY area providing a clear view of the party.
5. Will there be as much water as the town water parties?
The water will not end at this staging… Guaranteed.
Water party will also be featured at ATI this year with a wear white edition!  I for one can't wait to see those photos:)
Stay tuned to Lehwego for your news on carnival and soca related events!  July will be an exciting month and I have heard rumors of at least one pleasant surprise on the horizon for Jamaican partygoers looking for a soca fix.
The people want WATER!