Water Party review and App Update!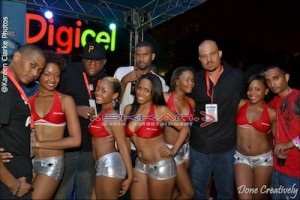 The water party was started a few years ago by an acquaintance of mine. The party is held annually, the Saturday before Jamaica carnival. This is also the night of BAZODEE, Jamaica's premiere upscale carnival fete.  So…needless to say I have never been.  Well the water party has grown from strength to strength and now editions of the party are being held separate from carnival time.
A friend of mine decided to come to Jamaica for FRENCHMEN (Jamaica's premiere summer beach party) and I thought this was a great time to try out the water party at last.
We strolled into the very large venue at about 11pm.  The vibes were just getting started in the general section.  The VIP section was comfortable but very laid back. No real partying there.   After a couple drinks we went to take a tour of the general section. The vibes were heating up! General section wasn't watching face…only waist!!!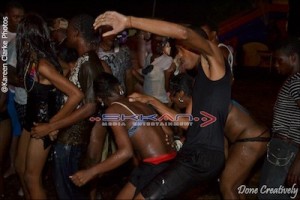 Moments after we got there the 4 water cannons started. This wasn't any little trickle. This was a tsunami…there was nowhere to hide…nowhere to run..soaked to the bone!  This just got the crowd riled up even more. Needless to say, the VIP section was strictly for getting drinks.
Now, while this fete is definitely less upscale than what I prefer, it makes up for it in vibes and more vibes.  It's like the Insomnia of Jamaica with much..much more water, less soca and no live performance
We will be back at the next water party…..Lehwego bus can swim!
Our frenchmen review is coming soon.
Check below for the video.
iPhone users…..an IOS5 compatible update is available
HERE