Trinidad-ify your Bacchanal Jamaica costume!
IMPORTANT INFO ON PURCHASING FRONTLINE PIECES IS AT THE END OF THIS ARTICLE.
Trinidad carnival is the unquestioned mecca for bikini, beads and feathers carnival in the Caribbean.
Jamaica carnival has slowly been improving but has always lagged several years behind the pomp and pagaentry of Trinidad carnival.
When you think about it,  why is that? There is NO good reason this is so!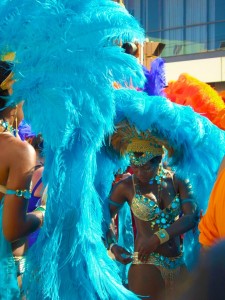 It's the one time of year where you can let your inner narcissist loose.  Set yourself free…..GO LARGE OR GO HOME!!!!
Well, if you want it, Lehwego has found a way to provide it.
Large headpieces, Collars, Backpacks, armpieces, legpieces…it's all available to you.
Lehwego has arranged the services of a professional costume enhancement service to bring Frontline costumes to you!
Want more coverage….we have you covered (no pun intended).  Keep it all under control while still looking like a diva!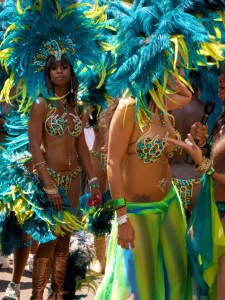 First click here to read this post on the general ways that a costume can be enhanced
(You can make orders from the above webpage)
Next, click here to like the lehwegofrontline facebook page and spread the word to all your friends
Got questions?  Email [email protected] for more info.