2018 marked the return of a fantastic concept to the Jamaican carnival landscape. Previously "carnival at night" but now rebranded "thePMfete" the premise of the fete was to provide a "Monday Mas" vibe to carnival in Jamaica.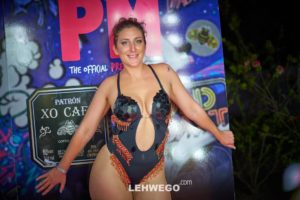 Patrons found old costumes or Monday wear or created all new custom made carnival wear to bring added sparkle to the party.
The fete was premium drinks inclusive with food on sale. I never had to wait more than a few seconds for a drink:)
The venue was in hope gardens which is pretty awesome on its own and the decor was pretty damn good. A large decked dancefloor dominated the space with lots of party lights.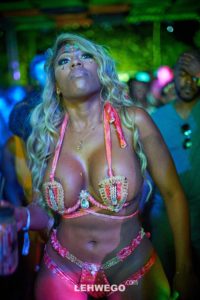 The vibes were good and there were lots of added extras like a super well lit PM photo op booth where you could take perfectly lit selfies.
Apart from the great costumes (and bodies) on display there were also several performances to round off the night.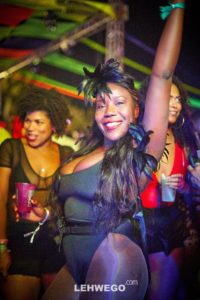 Overall this was a fantastic first (again) staging of this event. Patrons loved the concept and stuck to theme and I forsee this becoming one of the bigger fetes for carnival in Jamaica. Take a look at a little of what we saw