The LEHWEGO Carnival in Jamaica Guide (2017 Updates)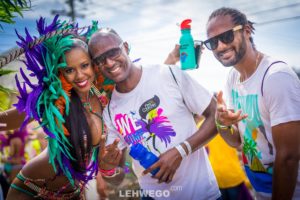 WHY YOU SHOULD COME!
Things have really changed a lot since I first coined the term #Dothedouble.  Carnival in jamaica has moved from being an interesting distraction from the tabanca that follows Trinidad carnival to being a producer of carnival tabanca in its own right. Carnival in Jamaica is set to explode with new concepts and new energy.  It's a carnival where you can get a food and drinks inclusive fete with performances by headline artists like Machel and more for under 100usd.  It's a carnival where you will experience amazing venues and locations for your fetes such as the legendary Frenchmans Cove.  It's a carnival where on the road you will be surrounded by Happy People just looking to fete and enjoy the simple pleasures of life.  
Competition has spurred innovation and costumes have become much more intricate and beautiful and our road experience is more comfortable with more amenities than many neighbouring carnivals.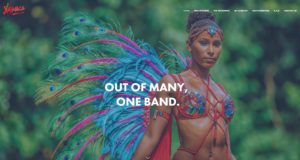 HOW TO GET COSTUMES
This year there has been an explosion of new options for the road.  There are a total of 4 bands to choose from:
Xaymaca International (partnered with Tribe and bringing new energy to the road)
Bacchanal Jamaica
Jamaica Carnival (Of Byron Lee fame)
Xodos
LEHWEGO.com is part of Xaymaca international and the entire band will feature all the bells and whistles that our section has become known for in the last few years.  With Tribe as a partner we can assure you a top notch experience from start to finish.

WHERE TO STAY.
Most of the reputable hotels are in a section of Kingston called New Kingston.  Right by the old mas camp location and about 5 minutes drive from the new location.  Hotels like Spanish court, The Jamaica Pegasus and Courtleigh are some of the more comfortable locations with more amenities.  All these hotels will be comfortable and will take care of all your needs in terms of accommodations without fear of renting a dive.
Spanish Court                          SEE 360 degree PHOTOS HERE!
Other hotels that are quite nice and a bit more affordable include:
If you want to try your hand at our expanding local AirBnB market take a look at my guide HERE
Your other Lehwegorecommended alternative is to simply contact Karnival by Kandi and let her handle it all for you!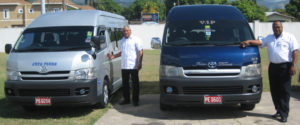 TRANSPORTATION
As a foreigner the safest bet is to use a reputable local taxi services.  They will offer you safe, reliable transport to wherever you need to go.  They usually have units stationed near most of the reputable large hotels in the Kingston area.  (JUTA 1-876-926-1537) (El Shaddai 1-876-969-6729) (On Time taxi 1-876-968-4780)
Just a Tip! Always ask the dispatch officer the price of your trip on the phone!!  A foreign voice while in the cab= a foreign price.
Renting a car is also an option.  Car rental is easily available online.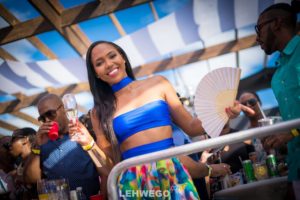 FETES
For the most part the soca parties in Jamaica will be smaller than the enormous fetes you have come to expect in Trinidad but don't let that fool you.  The music is pretty much the same and the vibes can be nice if you hit the right ones.
The number of fetes is also now increasing.

The fetes in Green are #LEHWEGOrecommended and are where we will be shooting
Most of the fete tickets will be available online via various reputable outlets.  The calendar in the link above will eventually have links to all the fete tickets.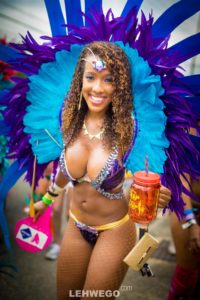 THE ROAD
This used to be a large part of this post.  But this year it is the realm of the unknown.   The traditional lunch spot for the last several years is now under construction to be a new car sales lot.  The routes for all the bands are now different from last years route with some bands having completely separate routes.
I can only speak confidently for Xaymaca when I say that we will have that same safe, fun, spacious experience you are used to for carnival in Jamaica.  You can expect food throughout the day, premium liquor, on road amenities, a unique and exceptional lunch experience that will go above and beyond what even seasoned masqueraders would be expecting.  We will have the best photographers committed to giving you fantastic memories of the day.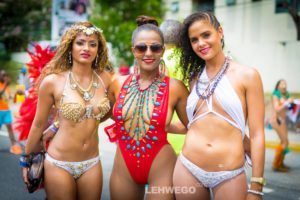 THE DAY AFTER
BUT WAIT…..THERE'S MORE!  The day after the road, Xaymaca will host its second annual cool down lyme.  This event will be held at a beach close to kingston and will be free to all Xaymaca revellers.  Stay tuned for more info!