The Karnival Konneck riddim, Jamaican soca?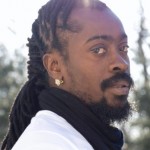 Over the last few years I have been noticing a slow but consistently increasing trend in the music scene here in Jamaica.  Artists are now starting to attempt soca songs more and more.  For the most part, their efforts result in crap, but ever so often, they produce something worth listening and even partying to.
I think that as carnival continues to etch a deeper and deeper notch in Jamaican culture these attempts will only get more numerous, thus ever increasing the number of good songs.   One thing we can hold claim to in Jamaica is our ability to cross-over musically.  If a market is there…..Jamaican artists will try to fill it by golly!
I think this change is a fantastic thing.  It will help Jamaica to develop its own carnival identity, instead of simply copying from its neighbours.  Who knows,  in 15 years you may occasionally hear a Jamaican soca song on your Trini road march.
http://youtu.be/B3arW8-yIiY
In the comment section below tell us,
What do you think of Jamaican soca?