In 2017 we decided to give to Jamaica Carnival a fete which WE would be happy to attend ourselves.  Sunkissed Catamaran cruise to Maiden Cay off the shores of Port Royal.  Unfortunately, the weather had much different ideas and it turned out to be a fun fete in a storm.  Almost no one got food despite quite an extensive menu of food cooked on site on the Cay.  Despite this, the fun factor was there and we persisted.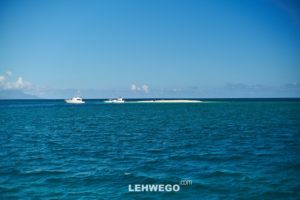 For 2018, the weather held up and we made adjustments to accommodate any natural disasters:)
At the start we served Gourmet snacks while Miami dream team and DJ Franco spun the beats.  Premium alcohol was on tap and in two twos the vibes got started.  The Catamaran  ticked all the boxes with a great sound system, lots of space and an air conditioned interior.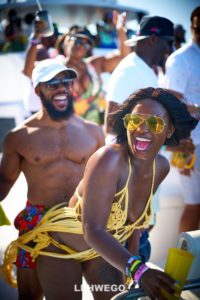 In about half hour the boats reached the Cay and thats where the real vibes began.  Dinner was served and people ate, got in the water and on the beach.
The party went on till sunset when we went back with a boat of drunk revellers.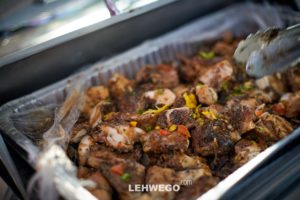 In the end this event will always be a boutique event done as a labour of love as it can only accomodate a relatively small group of people.  Ticket sales are brisk with the event sold out almost instantly.  Make sure to follow us at @partyinthesun on Instagram to get the scoop on getting any available ticket.
Pro Tip. 
Carnival week in Jamaica is often more intense that some persons think and not everyone is strong enough to make every fete.  This year we were able to sell a few spots at the gate when patrons did not show up for the event.  So if you really want to get on the boat, don't let a sold out sign hold you back!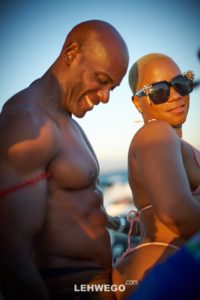 We look forward to making 2019 even better for the lucky few.   See you at SUNKISSED!