"Sundown" Cooler fete review.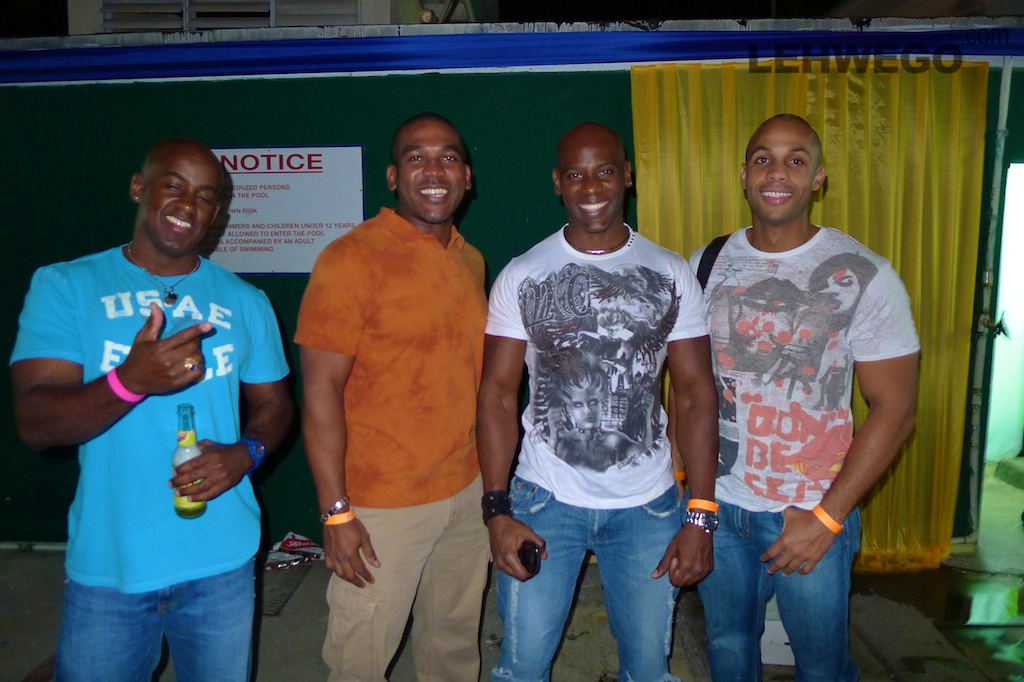 The Lehwego team and the rest of the guys gathered ourselves up to hit the town and experience Jamaica's first soca cooler fete, "Sundown".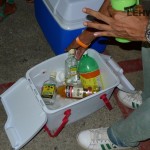 We reached the venue early and found it pretty empty.  This was to be expected as the ISSA Boys and Girls Athletic Championships had only just finished.  Track and field is pretty big here in Jamaica and "Champs", as its called, is even bigger than the national trials.
The venue was nicely decorated with a partly transparent, lit dancefloor situated over a large swimming pool.
There was plenty of space for patrons and there was also a pay bar for those that didn't bother to bring a cooler.  Red stripe beer also helped out by giving away bottles of their new flavored beers.
Soon after we arrived, patrons started to stream into the event, most carrying small coolers.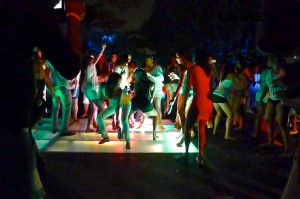 As usual for these parties earlier in the JA soca season, the crowd was there, alcohol was there, but the wildness took a while to start.  We didn't mind too much as there was plenty of eye candy and we had time to mingle, meet and greet.
Eventually the party got going.  We noted that although everyone was partying and having a good time, not as much wining was happening as we would have wanted.  I don't know why this was so, but it was so.   All the same, we can honestly say we had a wholesome good time.
During the fete we were informed of a new fete for the party calendar called "Sunrise".  This will be Jamaica's first breakfast fete.  I cant wait!
The party ended a little early for our tastes and so we headed to the finale of Island Mas Soca Village and partied hard for the remainder of the night.
We will be back next year.  Here are a few photos.