Summer soca fetes in Jamaica
I see that this week I have many new likes on my page from my coverage of BLEU.  Well for those of you who are new and don't know, let me tell you what Lehwego is all about.
I started this blog a little than a year ago to bring you views, news and fete review pertaining to carnival in Jamaica, Trinidad and anywhere else I can get information from.  I also strive to bring you this information from a man's  point of view as the female point of view is overrepresented (men don't care about what type of eyelashes are best for the road:)  Take a look around and get to know more about Lehwego!
Where to get your soca fix this summer in JA?
In Jamaica we are just getting into the summer party season.  It is a season where dancehall is KING.  All the same, there are still a few soca fetes to be found if you know where to look.
June 23rd
Water party

This party will offer a wide range of musical genres but always has a healthy dose of soca for the water loving socaphile.  This is not a posh stoosh fete, but I have experienced firsthand how much fun this fete can be.   I have attached a video of what last summers water party was like.
June 29
Passion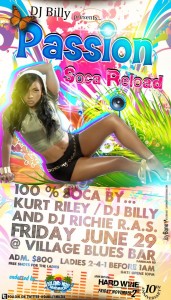 This is a 100% soca fete put on by DJ Billy.  It features Kurt Riley, DJ Richie R.A.S and DJ Billy.  It will be held at the village blues bar where the popular island mas soca series was held during soca season.  We will be looking forward to this one.
July 14th
Soca vs. Dancehall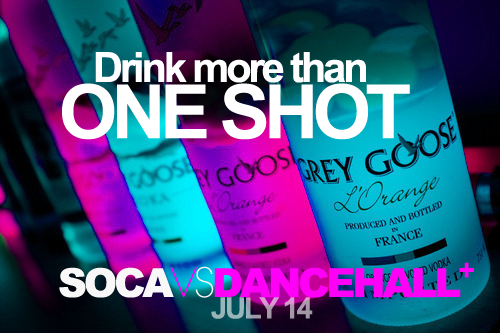 This party is one of the newer parties on the soca scene here in Jamaica with several editions held throughout the year.  It features a DAZZLING and liver crushing array of top shelf and hard to find liqour including endless shots of Cafe Patron (devil juice!).  The summer edition of SocavsDancehall has a wonderful mix of soca and dancehall and is sure to be a hit (again!).
July 28th
Tailwind "Soca Town" cooler fete.
Flyer to follow
This is another of our 100% soca fetes.  This edition they follow the lead taken by  "Sunset" with a cooler fete.  Cheap admission and you bring your own drinks.  A pay bar will also be available:)
July 29
Water Soaked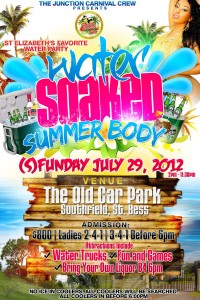 If you happen to be in St. Elizabeth….this is the one for you!  This soca series has stood the test of time.
August 3-6th
ATI/DREAM WEEKEND.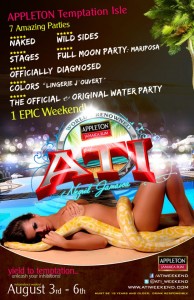 This one is huge and will likely have its own blog post later.  Although the average age is a bit on the young side for my tastes (code for I am now almost 40 and I should be planning my retirement instead of partying so damn much) this is undeniably some of the best partying Jamaica has to offer.  Back to back, cheap, good, all inclusive parties..this is a dancehall equivalent of carnival week in Trinidad:).  This year we can expect to see both the "Water Party" and "Colours: Lingerie Jouvert" in terms of your soca fix.  If you are considering going you better book your room in Negril….like yesterday!
August 3-6th
SPF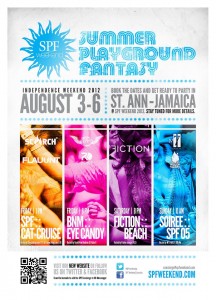 This is a relatively new party weekend taking place in Ochi, offering an alternative to the long trip to Negril and promising a similarly good time to the more mature party crowd.  They will have a Catamaran cruise hosted by Scorch of Trinidad.  I contacted the promotor and will have more information on SPF later.
This list will be updated as time goes on.  If you know of anymore soca fetes email me at [email protected]!
Will you take in soca for summer?