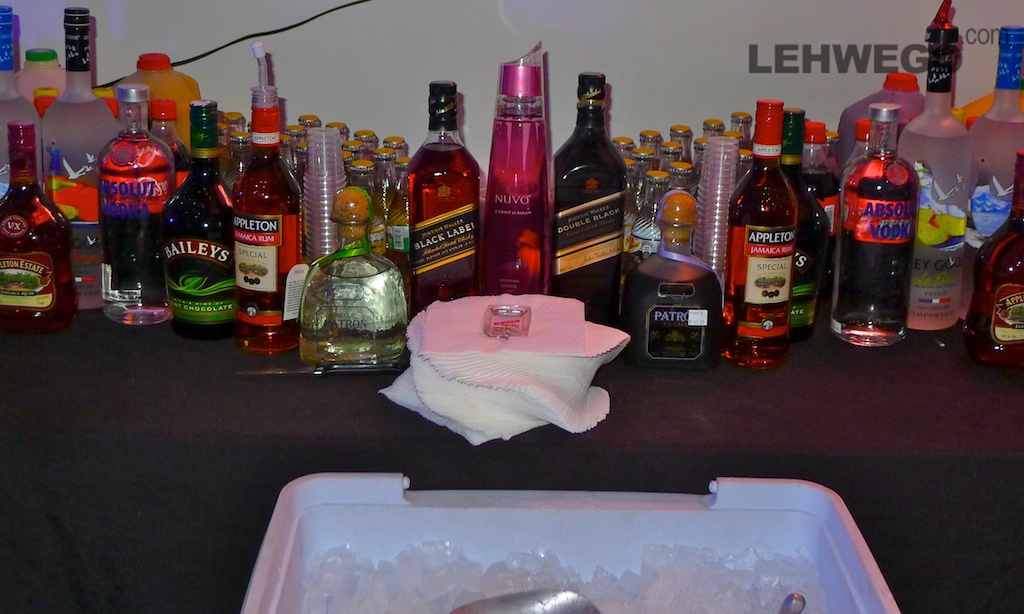 On Saturday, March 24th, the Lehwego team made it's way to Devon House in Kingston to take part in Soca Vs Dancehall.  This was the second edition of the event which has started to grow and garner more and more support.  In fact, a die hard bacchanalist I know flew in from Trinidad for one night just to take part.
We stepped into the venue, which we have been to before for several other fetes and were immediately surprised by its transformation.  The lighting and the decorations for the main outside area by the bar was on point.  There was a large dance floor with adequate ventilation and an on floor bar.
Speaking of the bar.
That was the main attraction of Soca vs Dancehall.  A copious amount of varied and unusual liquor.   From Nuvo to Johnnie Walker Double Black to Baileys Chocolate Mint to Cafe Patron to  Absolut Mango and more, ManLi had a taste of them all.  Therefore I got almost no photos and video of the party in full gear.  Don't worry though as ThinkAkil has the video summary covered.
The girls came dressed to impress and there was lots of eye candy to go around.  The Music was handled by VCD Titan from Trinidad and DJ Omar C, from Sparkles Disco.  They did a great job of bringing an appropriate mix of dancehall and soca to keep the vibes right.
Plenty action?
The crowd did start off a bit stush with some patrons posing rather than dancing…a situation which was exacerbated by the numerous photographers at the event.  However, as the liquor seeped in more and more wining took place.   I think I caught a glimpse of TheCarnivalConnection swinging from a chandelier (yes, she was having THAT much fun).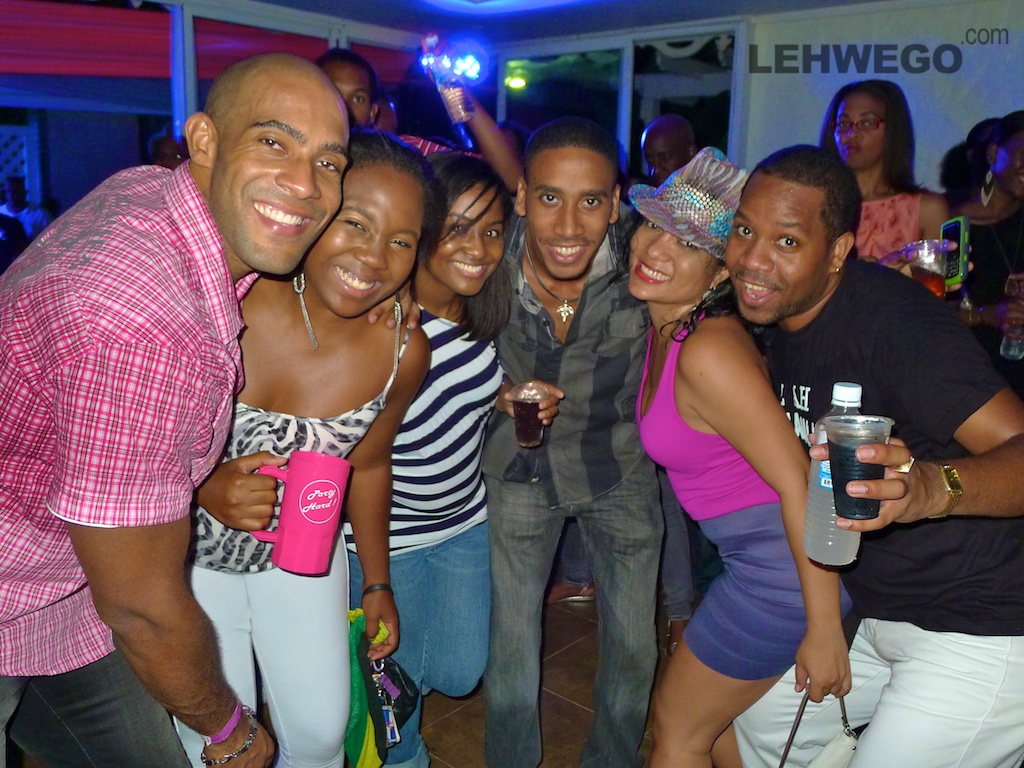 Overall, Soca Vs Dancehall was a great event, and it looks like they have indeed cemented themselves a spot in the annual fete list for Jamaica carnival.
Take a look at video snippet..
And take a look at their photo album!
 Soca vs Dancehall.  What was your Flavor??