Soca vs Dancehall, December 2013
Soca vs Dancehall review by Stabby!
Only mildly hungover and up early so I might as well get to this.
There's not really much to criticize here cuz it was kinda just like the last staging, which is good, I like consistency, so this is more of a commentary.
Firstly the atmosphere was great as usual, the usual set pieces can really bring a patch of grass to life. Two big bars, well lit, a nice big dancefloor if you wanted to keep off the grass and little drinks tables. So it was all very convenient. I like the DJ entrance set up, it was kinda like a wrestling entrance with a DJ on top of it.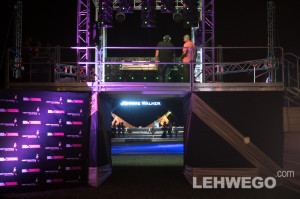 Drinks, how could i complain, this is what SVD is all about, lots of choices is in liquor and chaser, there were some stretches where the bar had a long wait time but it was full so that's expected. Chicken was there selling, yay chicken! Snow Cones were inclusive again and these seemed a lot better when I was young now it's just like… It's ice. Ice cream inclusive that was a nice touch.
The crowd as usual was mostly uptown but the right kinda uptown, dressed to impress but definitely there to party. Some of those shorts/leggings/dresses, ladies I approve, keep up the good work.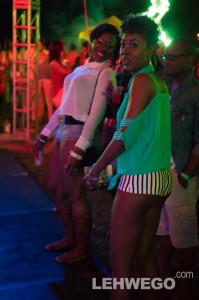 Finally the most important part, the music! Richies both Ras and D had great sets there wasn't too much overlap in songs, the repeat songs didn't get to a nauseating level. The balance of Soca, Dancehall and etc. was good being a Soca man I could've used more Soca but I could always use more soca so no complaints here. The only thing that was kinda weird is each Soca set had a good amount of 2014 which was great and the Dancehall sets skewed more towards older dancehall so there were some later dancehall songs missing and there was no real oldies Soca segment. Overall though, great in the music department.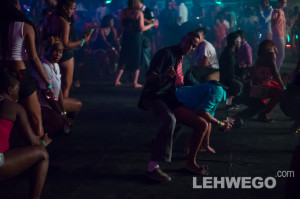 I must say Soca vs Dancehall was(once again) a success, keep an eye out for this one on your calendars.