Soca fetes in Jamaica for August 2013
July is almost over.  I will soon be on a plane to Cropover to learn the fine art of Wukking up!
For those of you who are not making it there I have a list of events to help you get through another month waiting for other carnivals to come around.
First we have INDULGE:  this is actually in July but….CLOSE ENOUGH
Good food, top shelf liquor and soca vibes…..what else do you need?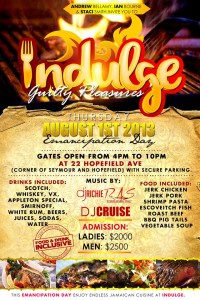 Next up is Dream Jouvert.
A soca fete in the middle of Negril's exciting Dream weekend lineup of top class events.  This one should keep your soca vibes going with a live performance by Bunji and paint and lots and lots of young drunk people wining like their life depends on it!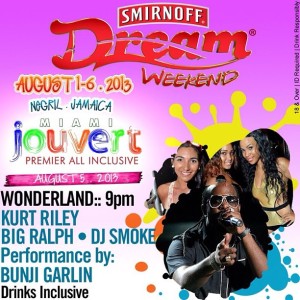 So while its not Cropover (hush) it will hold you over.
I will add any new fetes that pop as I get the news.