Say hello to Xaymaca's newest partner…. TRIBE!
Xaymaca (za-my-ka) International exists due to the efforts of several big local carnival brands. LEHWEGO, SLEEK, KARNIVAL BY KANDI and DJ RICHIE R.A.S. We have planned for months and through hard work have brought our plans to fruition.
Several associated local brands are also part of this thrust including I Love Soca, Soca Vs Dancehall, Broadtail designs and Fete 21. We have also partnered with several dynamic and exciting brands from Trinidad and Barbados including Punchy punch, Krave, Keisha Als and 1ndividual.
Our designers are Sandra Hordatt, Shawn Dhanraj, Dania Beckford, Fonrose and Keisha Als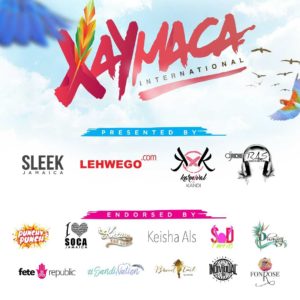 Well it's time to introduce the newest partner in our efforts to bring you the best possible experience, while growing the JAMAICAN carnival experience.
@xaymacainternational welcomes to the team……. #xaymaca2017 #carnival2017 #xaymacainternational #carnivalinjamaica #lehwego #carnivaliscoming #dothedouble #carnivalinjamaica2017 #carnivalinjamaica #buyyourplaneticket
TRIBE has been, for over a decade, the biggest and best Carnival band in the Caribbean. The year 2005 that I jumped Tribe for the first time really was a milestone in my Carnival experience.
The sheer size and grandeur.
So many pretty costumes.
So many pretty women.
It was literally hard to wrap my mind around it all. Over the years, they have literally grown from strength to strength, with new affiliated bands of BLISS and THE LOST TRIBE. They also are the power behind the massive fetes TRIBE IGNITE and ICE .
The one thing that I am always amazed by is the fact that over the years the Tribe experience in Trinidad continues to be the gold standard and a spot in their band a prize many masquerader cherish.
We are truly humbled and excited to form a partnership with this Legendary band to forge a path forward for Carnival in Jamaica.
Now, if you have followed my blog for the last few years you should know that there are few shouting louder for Carnival in Jamaica to find its own path than LEHWEGO. What did Tribe think of this?
Well, it turns out that Tribe agrees totally and would have it no other way.
We will continue to do our part to bring exciting and dynamic growth to Carnival in Jamaica and, with the support of Tribe, will do it in that UNIQUE JAMAICAN fashion that has brought Carnival here to this point. We will stay close to our core principles of bringing value for money as well an insanely fun and luxurious road experience with a lunch spot that will raise the bar well beyond all expectations.
Stay tuned to LEHWEGO.com as well as XaymacaInternational.com to keep abreast of all the new developments.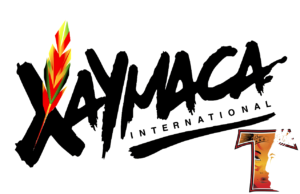 Next stop is the costume launch on Saturday, Jan 21st. See you there!