Private Ryan In Jamaica for July 2013

Great News everyone. As I had told you before, the promotors of Cabana City had been in dialogue with Private Ryan to add his usual soca hype. Well, I can now tell you that the deal has been inked and Dj Private Ryan will be here next Sunday for your enjoyment.
The Party will be at the Kingston waterfront downtown near the Bank of Jamaica. I have been assured the ambience at the venue will be "top notch" and that this is an event not to be missed.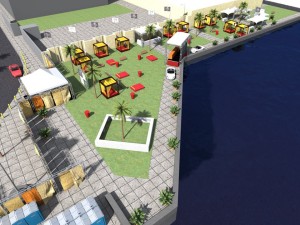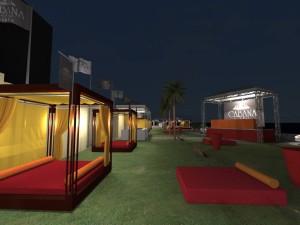 With this new info I expect all of you reading and in Jamaica to make your way to the waterfront on July 7th and smile for the camera. Lehwego will be there!
Take a look at some info the promoter gave me:
Event: Cabana City Reserve

Date: Sunday, July 7, 2013

Venue: Downtown Waterfront

Time: 2:00pm – 10:00pm

Entertainment: DJ Private Ryan (Trinidad), DJ Smoke, DJ Cruise

Description:
Deane, PP, Jermaine, Kevin and Che present Cabana City Reserve, a cabana
laden, premium party experience on Sunday July 7, 2013 from 2pm – 10pm on
the exotic downtown waterfront.

For You….Not for Everyone…

Cabana City Reserve, will be "THE" Premium event for the summer, as we
showcase the most premium brands in our top shelf bar, while serving you
delectable menu items courtesy of famed Chefs Jacqui Tyson and Brian
Lumley. Choose your favourite drink from our fine choices of Johnnie
Walker, Baileys, Ciroc, Patron, Remy Martin and Appleton Estate. Dress in
your most fabulous summer outfit and prepare to be enraptured in the
ambience of a true Luxury Inclusive Experience.

Ticket cost: $6000.00

Ticket Sales:

Outlets
Pita Grill, Orchid Village Plaza
The Pub, Mayfair Hotel

Reserved Ambassadors
Kieta Chamberlain Neita
Susan Ingram
Chelsea Scott
Lyndsey McDonnough
Alexisse Chin
Ramona Sirju
Steve Ming
Alex Lawson
Cindy Allman
Tahira Redwood
Kandi King
Anthony Roberts
Akil Jackson
Maurice Taylor
Simone Neilson
Russell Huie
For you, Not for everyone.