P.M. PRE MAS for carnival in JAMAICA!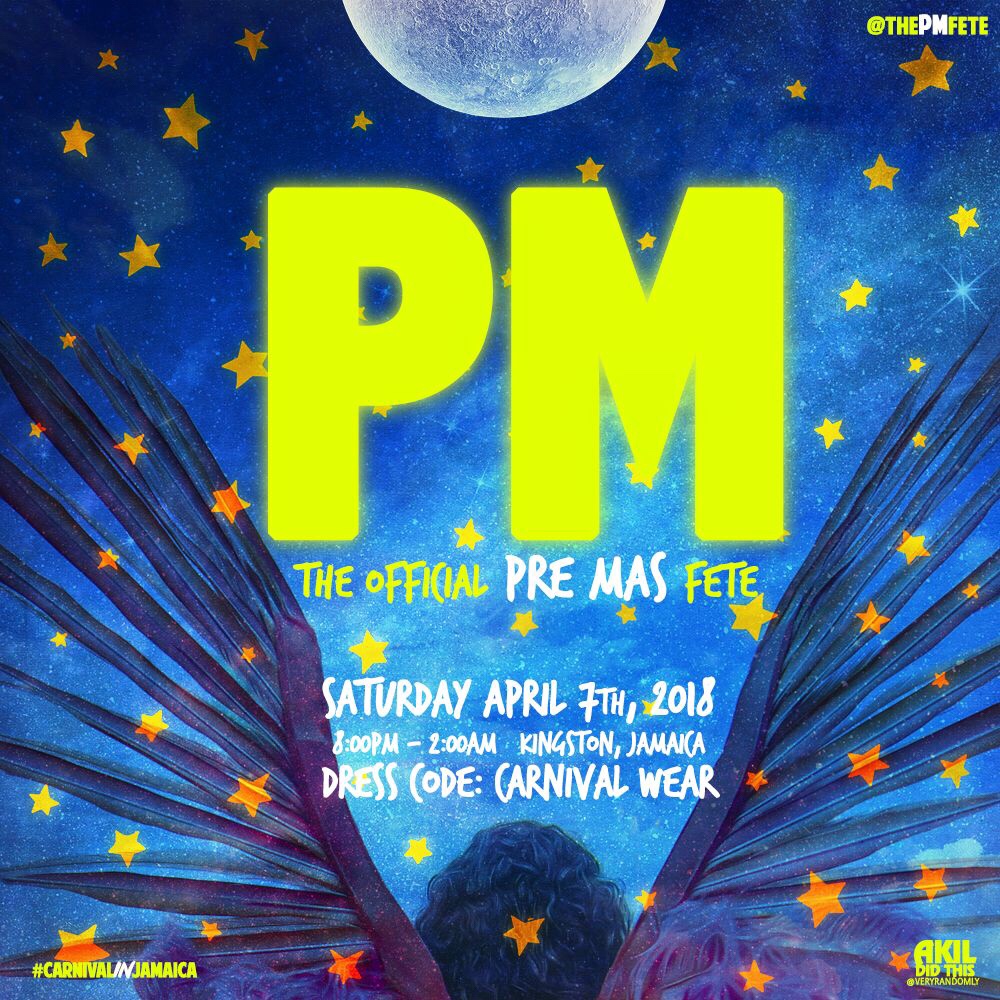 Why limit yourself to one day of feteing in costume?!
.
Introducing….
PM | THE OFFICIAL PRE MAS FETE
April 7th, 2018. Kingston, Jamaica
.
Dress code: Carnival / Monday Wear
+ PREMIUM DRINKS INCLUSIVE
+ BEST DJs
= BEST VYBZ!
.
Save the date to come FETE in your Pre Mas Costume before you hit the road for Carnival!
.
Follow @thePMfete or register at www.thePMfete.com for ticket info and updates coming soon!
.
#PreMas
#thePMfete
#MoreMas
#MasAtNight
#MasUnderTheStars
#CarnivalInJamaica
#oneDayIsNotEnough
ONE DAY IS NOT ENOUGH!