The weekend before Jamaica carnival always falls on easter weekend. . Jamaicans love a long weekend and Easter has become synonymous with travel to ocho rios and now Portland to enjoy some of the best soca fetes. Marbana has cemented itself as one of the premier fetes of the easter weekend here in Jamaica and this year was no exception.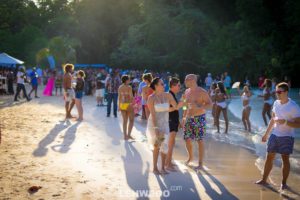 We made the journey to Portland and once again were welcomed into the lush garden of  Frenchmans Cove.
As usual all the amenities were on point and the venue was tastefully decorated. The venue soon filled with beautiful people having a wonderful time. The lines for food were a bit shorter this year and the quality of the meals remained high.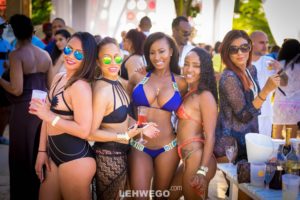 Patrick the hype man from Nuphoric was his usual self keeping the crowd and the vibes high.
M7 events prides themselves on quality events and as this fete grows in size they will have to take special care to keep the quality the same….So, for 2016 I can report that MARBANA remains firmly #lehwegorecommended.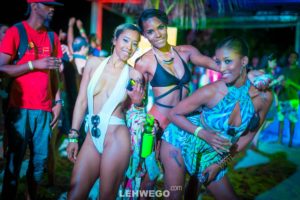 Take a look!