Lehwegofrontline takes the next step
For a few years I have tried my hand at influencing the local Jamaican carnival costume scene.  I remember 3 years ago bringing an easy way to get  wire bras for anyone who wanted.  The idea was met by resistance but I persevered. The next year there was a lot more demand and less resistance and last year the resistance turned into competition.
This was welcomed competition though as what it really meant was that the one carnival band we have in Jamaica had pulled up its bootstraps and started to massively improve its costume product and is now on the way to being a major player in Caribbean carnival.
I have predicted this and behind the scenes I see things happening that brings tears of joy to my eyes. Jamaica carnival is going places unheard of in my generation. Trust me on this.

It's become clear to me that I want to lead the charge to make "Carnival in Jamaica" something very special.
This year Lehwegofrontline will carry it's own private section in Bacchanal Jamaica.
Our focus is on YOU.
Your costume,  be it backline or custom frontline,  will stand out from from the crowd. We aim to bring a fit and finish worthy of the best carnivals in the world straight to you.
Separate from the costumes we will provide you a VIP experience second to none,  with added amenities that go above and beyond your expectations .
We will ensure you get the attention you need and services you want. From photography to pampering we have you covered.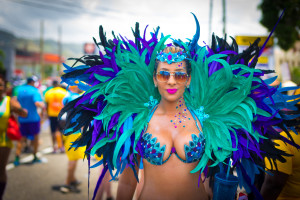 What's the catch you ask?
Well we will only have space for about 50. Nuff said!
It will be a male and female section but our male costumes will be limited. And fellas if you are coming in make sure you represent fully.  Get in shape and bring the vibes.  We also ask you do your part to look good on the road. The costumes will offer you no way to hide. Hit the gym from now! Do your part to look your best.

For advertising sponsorship opportunities email [email protected]