Jamaica carnival recap and what I feel the future holds
The Lehwego team has finally recovered from the double and I am still basking in the afterglow of what was easily the best Jamaica carnival i have ever attended.
This year there were:
More fetes
Better fetes
More people
This year also saw the start of a new soca party weekend with

Marbana

 (more pics

here

) and

Canboulay

in portland for easter.
ROAD MARCH
This year saw a massive change in appearance and quality of costumes. This year had the best Jamaica carnival costumes ever, by miles!!
(including custom costumes by

lehwegofrontline.com

)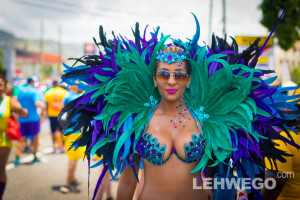 In particular, the road experience was comfortable and enjoyable with bagged water (unique to Jamaica carnival) and platters of sandwiches and donuts on the road.
With only about 4000 revellers this year there was no crush of people at any point on the wide roads that comprised the road march route. Drinks were readily available with no long wait at any time
As usual there was NO shortage of brand name professional photographers including the literally world famous Dwayne Watkins! Take a look at his mind bogglingly good photos

here

!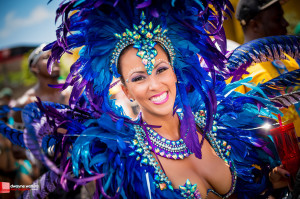 Future
This year's changes bode well for the future and with a bit of effort jamaica carnival will be challenging cropover in a few years in terms of visitors.
I forsee:
The evolution of the easter weekend to include more top notch fetes with 100% soca instead of the mix we saw in a few this year.

A massive increase in the number of visitors as they start to realize the quality of our carnival product….at a fraction of the cost of Trinidad! We now have enough good fetes and costumes to make it more than worth the little money it takes to partake. Remember drink inclusive fetes start at 30usd here! !

A continuance of this year's trend of new, unique and exciting party concepts and a continuing but less dramatic rise in the number of soca parties.
These improvements will cause a feedback loop of sorts. I am

sure

more visitors will come to our shores next year. Visitors always bring vibes as they tend to let loose far from home. This leads to more enjoyable fetes for all involved. They will return home with many professional photos of themselves in great looking costumes and make their friends jealous and then more visitors come the year after.
In tandem with this, more and more Jamaicans will see the growth and wonder what the hype is about and hitch a ride on the Wagon. Some will quickly fall off but others will be converted. New Jamaican socaholics will be born!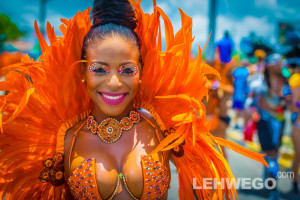 The Road march will grow and become more beautiful.
Bacchanal Jamaica's chief designer has already indicated he is coming bigger and better next year and lehwegofrontline.com is in discussions to bring our own section to the road. We assure you our costumes will wow you. (Start saving from now….it won't be cheap!)
All in all the future looks bright for jamaica carnival. With strong experienced promoters throwing their weight into the carnival product, and bacchanal jamaica forging ahead to a bright new frontier, Jamaican socaholics can rest assured the future of carnival here looks bright!!!
FUTURE SO BRIGHT WE GOTTA WEAR SHADES.