Carnival in Jamaica 2015 review
This year Jamaica carnival was truly new territory for me.
With my own section (LehwegoSleek) I came to realise making mass is hard work but oh so worth it.
Jamaica carnival on a whole stepped it up a level and once again was bigger and better than ever before.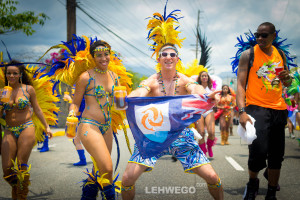 Like I told Carnival live TV in an interview,  Jamaica carnival grows by leaps and bounds each year making it an exciting new venture annually. Bacchanal Jamaica has the production of the road March down to a science,  at no point does a problem with the road come to the fore and I can't remember any glitches on the road at all.
LehwegoSleek
LehwegoSleek started the morning with a private breakfast by Smarteggs,  Banana Boat and Schick and photoshoot led by Mark Hosang our annual photoshoot specialist.
We hit the road with our roaming photographers from sleek and lehwego covering our masqueraders every move. Drinks runners had our revellers covered with drinks and the VIBES got underway.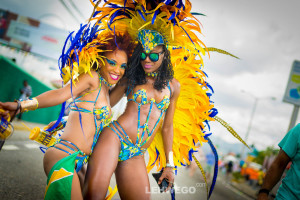 Lunch was where we made sure to set ourselves apart. With a tastefully decorated and comfortable area we made sure our masqueraders were given the best. Drinks continued to flow from the in house bar.
Our amenities extended into our air-conditioning tent where we had a professional photoshoot by Sleek magazine,  makeup touch up by the team at dexter3p and mirrors to help you look your best.  Smart Eggs and massy trading provided extra food and sunblock touch up/wet wipes.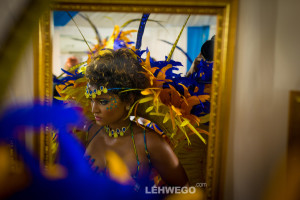 After lunch we got serious with our partying and had a blast till the sun came down.
But don't take my word for it,  look at the video I made ….
Click here for the full photo album