Island Mas opening night.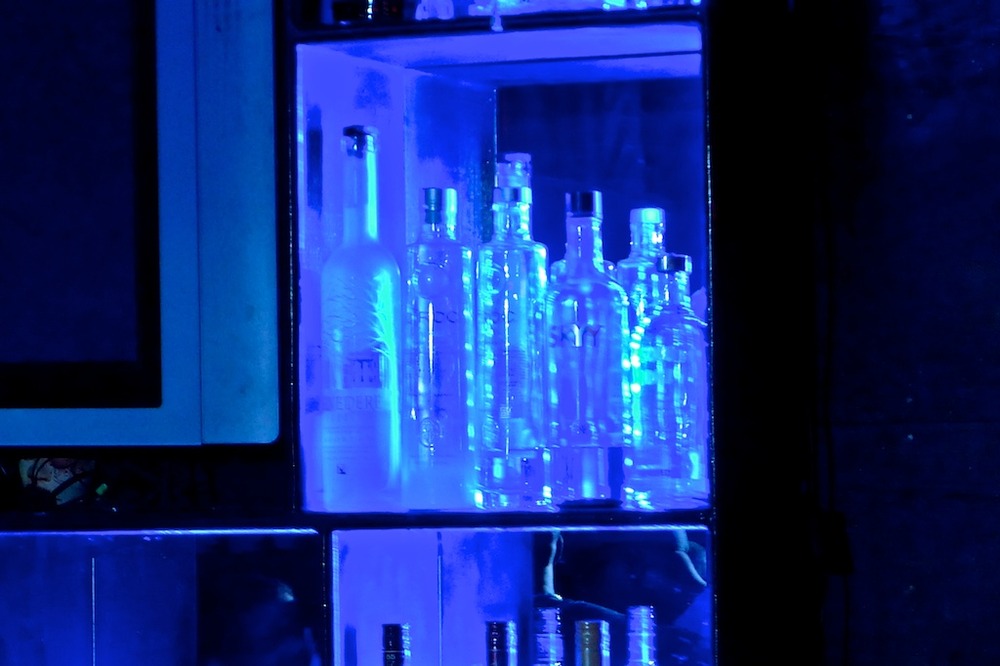 Saturday February 11,  I made my way up to Village Blues Cafe in Liguanea to see the launch of Island Mas soca village.
I ran into the promoter, Andrew Bellamy, and as it was still early we had a little chat.  More than ever, I am convinced that Mr. Bellamy is quickly going to become the saviour of carnival in Jamiaca, bringing it back to the masses while still maintaining quality for the "uptown" crew.  To him its not just a venture to make money, its truly a passion to bring the carnival culture to Jamaica in a bigger, better way!
The Venue was tastefully decorated with large lounge chairs situated in the edges of the venue providing comfortable places to rest if needed.  The venue contains a moderately sized central area for dancing and a large bar.  The ambience of the venue was also nice.
By 11:30pm the patrons started to stream in quickly filling up the venue and by 12:30 the venue was nicely full but not overpacked.
Lehwego even caught sight of a newspaper reporter and photographer who also wanted to check out the opening of this new soca series.
Then the DJs started the vibes! Dj Billy (blue shirt), the resident soca village DJ, started the vibes early and did a good job but it was DJ Richie Ras (black shirt) who stole the show. Jamaican Dj's have tendencies to play old soca (like "dollar" and "turn me on") or endless sets of SUPER fast pace (for hours) but the 2 DJ's on show played only the newest hottest hits of 2012 and mixed the groovy and pace perfectly!
From "Bottle of rum" by Machel to "Bacchanalist" by Kerwin we were treated to only the best.  And what was even better is that the crowd was a REAL soca crowd and knew the songs and responded!
New songs at Bacchanal Jamaica's Mas camp often draw blank stares from immobile patrons the first few weeks as they have often never heard the songs before.
The crowd enjoyed themselves but an element of vibes was still missing.  That element was RUM. The one critisism for the night was the bar.  Its big enough, but the problem was that the Village Cafe did not provide enough bar staff and so it was IMMEDIATELY overwhelmed.  It's good to know that the fete had vibes even though everyone was sober as we can basically guarantee wildness when the bar situation is fixed.  Bellamy has assured me that the bar will be fixed:)!
SEE MORE PICS BY CLICKING HERE!
So…in the end, I think we are looking at the future of carnival culture in Jamiaca.
Change is INEVITABLE.   Its best to create your own or someone will create it for you and change is what Island Mas is all about!
See you back at Village cafe in 2 weeks after Trinidad Carnival as we outline the process of "Doing the Double" (Ja and TT carnivals)
[youtube http://www.youtube.com/watch?v=_etcIDs9Tk8?wmode=transparent]
click this to follow us on twitter——–>Follow @lehwego
http://www.facebook.com/plugins/likebox.php?href=http%3A%2F%2Fwww.facebook.com%2FLehwego&width=292&colorscheme=light&show_faces=true&border_color&stream=true&header=true&height=427