Get your soca fix for Independence in Jamaica
Socaphiles in Jamaica have been having a good month so far.  Soca vs. Dancehall was a smashing success according to ThinkAkil who was in attendance and there is more soca coming.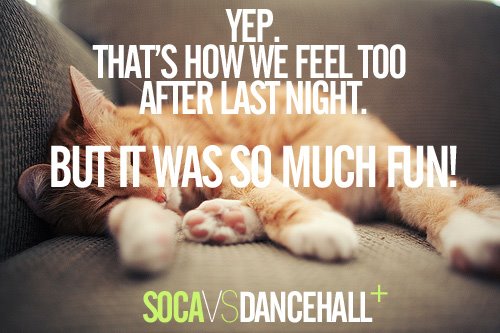 Next on the soca calendar is "Tailwind. Soca Town" on Saturday, July 28th.   The Tailwind soca series has been doing pretty well for quite a while now.   The crowd is full of vibes and the music is 80% soca. " Soca town" will be a cooler type event where you can bring your own drinks or buy from a pay bar at the venue.  Here are a few words from the promoter:
Cooler style and pool party with 80% Soca / 20% everything else. Music brought to you by DJ Omar C.
Come prepared to get wet!!!!!!
$1,000 pre sold, $1,500 @ the gate
Soup, Water & Soca Town Shots Inclusive
Hot Dogs on Sale
Ice on Sale @ a discounted rate.
Tickets will be available as of Wednesday July 18th from the following ambassadors and outlets.
Accessory Junky – 96 Hope Road (Downstairs Medusa)
Shelley McGregor
Byron Purkiss
Sean Henry
Vivene Lue-Tenn
Noelle Campbell
Renee Rickhi
Stewart Coburn
Mark Lalor
Kimberly Williamson-Smith
Kathryn Silvera
Maxine Spence
TAILWIND Hotline: 487-6523
Whats Next!
After tailwind the next event on my calendar will be the Scorch catamaran cruise taking place as part of the SPF weekend in Ocho Rios.  The cruise is scheduled to be short but I have always seen pictures of these cruises an wanted to experience it for myself.  I already have my ticket to this sold out event and will report my findings:)
Next in Jamaica after Scorch will be Dream J'ouvert in Negil as part of the week long Dream weekend series of parties for independence.  I am waiting to hear more about this event from the promoter and will update you as I get the news.
Have you gotten your soca fix?