French Lyme was held at Barbican Beach in Kingston, Jamaica on March 21st, 2012.  Apparently it's a one time event so if you missed it, sorry:(
As usual with Frenchmen events there was little to no advertising save for an emailed flyer.  The venue is spacious and nice and the sand lends it a casual and relaxed vibe despite the location in the heart of Kingston city.
The music was handled by DJ Smoke and plenty of 2012 soca was on hand for the patrons.  This event, apart from being fun, also served the purpose of getting everyone who has a frenchmen costume acquainted before hitting the road in a few weeks.
The frenchmen sponsored costumes were also on show.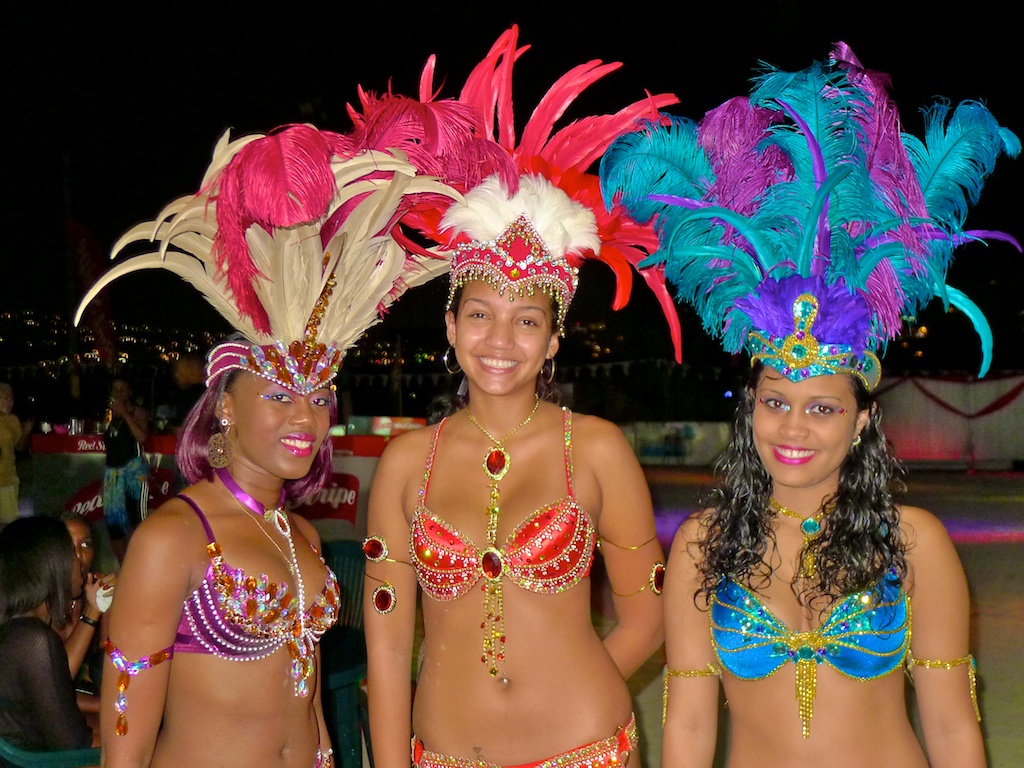 A questionnaire was also at the gate asking if patrons would like Frenchmen to start offering a summer fete, a cooler fete or a breakfast fete, etc.  So, it looks like there will be expansion of the enviable selection of top class parties Frenchmen will provide.  As I see it, that can't come fast enough!
I unfortunately had to leave as the party was just getting started but I still managed to snap a few photos from the event.
Would you try a Fenchmen Cooler or Breakfast fete??