Fete-ing Hard! Fete roundup March 4-10, 2012
Jamaica carnival is fast approaching.  The number of soca fete series is quickly rising and my Trinidad carnival tabanca is being held firmly at bay (why aren't you coming here again?).
Apart from Bacchanal Jamaica Mas camp and the successful  Island Mas Soca Village the fete arsenal now includes Socamaloo.  This fete is promoted by,and features, Kurt Riley, arguably one of Jamaicas best soca DJ's.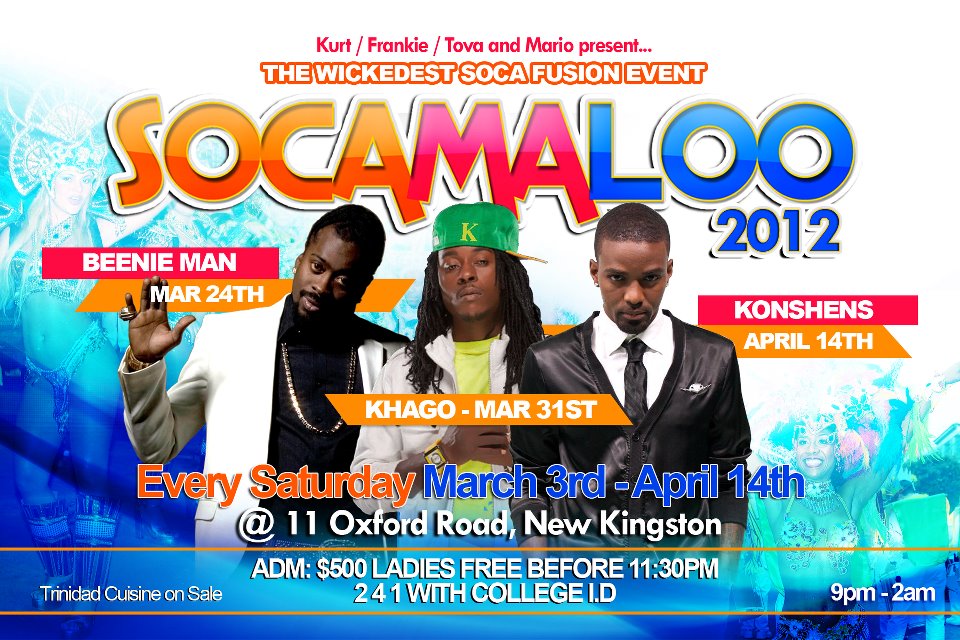 Competition for slices of Jamaica's relatively small soca patron pie is stiff and other fete series have gotten off to rocky starts
ManLi passed through this event on the way to Island Mas Soca Village.  The venue was spacious and there was lots of room to get on bad.  We will keep an eye out on this one for the future.
ISLAND MAS SOCA VILLAGE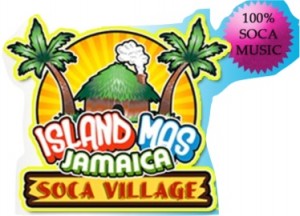 This week I made no bones about an unknown DJ called Baba playing alongside the resident DJ Billy at the Soca village.  Last week the unknown guest DJ left alot to be desired and I was wary of new blood at the turntables.  I was VERY pleasantly surprised to hear DJ Baba lashing all of us with strictly 2012 hits.  There wasn't even any warmup with hits of yester-year.  Straight vibes.  The crowd was just slightly smaller than the usual crush and apparently only the boring people didn't come back this week as it was non stop jamming from when the Lehwego team reached till when we left at 3am.  We would have stayed even longer but the time on everyones damn BB was pushed ahead by daylight savings time and we all thought it was 4am (damn you BB!)
SO….At this time options are available but as far as I, ManLi, am concerned….there is only ONE weekly fete series worth going…
Where will you be next Saturday?